Choosing the right indoor wall lights and ceiling lights is about so much more than just the illumination they produce. Yes functionality is important, but so is style. Whether you want a minimalistic space or opulent surroundings, the right design of light fitting will help set the scene.
Consider the size of your room as well as the height of your ceiling when making your selection. Look at your furnishings and colour scheme and then choose the style that complements the décor.
Choose Your Look
Contemporary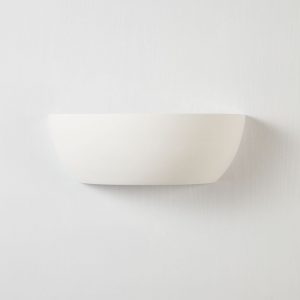 Bold styling and simple lines define the contemporary look. Take the Edit Mathis Plaster Up & Down Wall Light this white plaster uplighter will sit beautifully on the wall of a modern room and can be painted if you want to add different tones to your setting.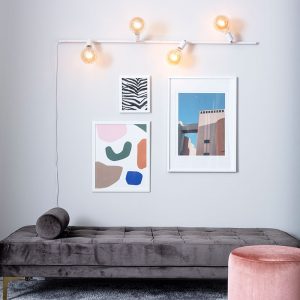 A great way to highlight your kitchen surfaces is with spotlight or tack lights. The Expand range by Markslojd is unique in the sense it is completely customisable. Each track can connect together to create your very own track lighting design to fit your home. The lights come in a variety of styles and lengths too.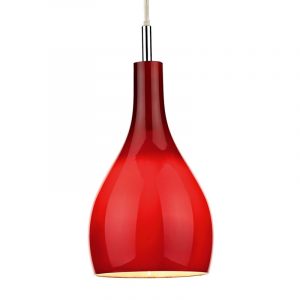 A brightly coloured fitting can make an impact and definitely makes a bold statement. Take a look at this striking red ceiling pendant, the Dar Soho. It can be hung individually or in multiples over a kitchen island for maximum effect.
Traditional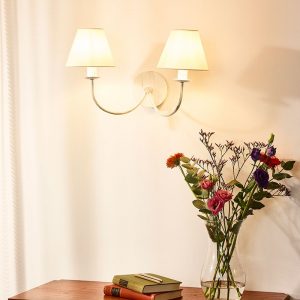 If you have a larger room with a high ceiling then why not consider a chandelier. The Lucide Campagne 6 Arm Chandelier will add a touch of sophistication to your room with its traditional antique brass finish.
Glamour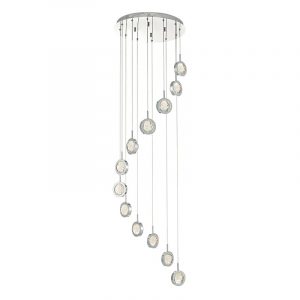 Wall lights and ceiling lights are the perfect accessory for your indoor space when trying to achieve a sense of glamour. Cascading pendant lights above a sweeping staircase can create a dramatic result. Look for light reflecting properties as seen in the Dar Livia 12 Light Cascade Ceiling Pendant. Team a fitting with a faceted crystal shade and droplets such as the Dar Crystal Wall Light with a velvet chaise longue for a touch of vintage glamour.
Vintage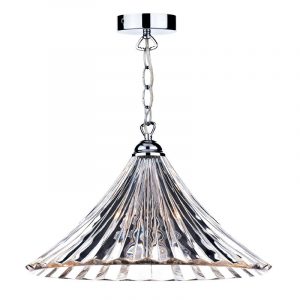 If you want to create a bit of nostalgia then why not go for some vintage light fittings. Taking design inspiration from a bygone era, the Ardeche Large Pendant – Clear in fluted glass will certainly make a beautiful feature.
The Searchlight Kensington Twin Wall Light exudes vintage glamour and can add some ambient lighting to your room. Choose a dimmable bulb for your light fittings if you want to create a relaxed mood after dark.
Choose indoor wall and ceiling lights that are in keeping with your home, be it a modern townhouse or a rural farmhouse, and that are proportionate to your rooms. Consider how much natural light your rooms get too as this may have a bearing on your choice. Why not check out our full range of wall lights and ceiling lights for yourself.
For more great advice check out our Lighting Ideas section.