As daylight fades, the right conservatory lighting can create a relaxed, warm and inviting space to carry you through into the evening. Whether you use your conservatory as a second living room filled with comforting furnishings or as a place to dine, we will show you the best lighting techniques.
Let's take a look at some of the most popular lighting options for this particular space.
Some Good Ideas
Wire Lighting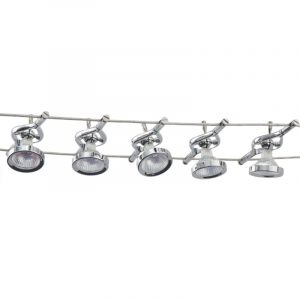 With no reflective surfaces to cast the light back into the room, a good choice for conservatory lighting is spot lighting on a wire system. We stock a range of wire light systems that have adjustable spotlights that can be positioned to highlight areas in your conservatory whilst avoiding glare from light hitting windows. It's perfect for uneven ceilings too.
If your conservatory has an even ceiling then it may be worth considering spotlight bars with adjustable heads. These can offer a more modern lighting solution and come in a number of different finishes and styles.
Recessed Spotlights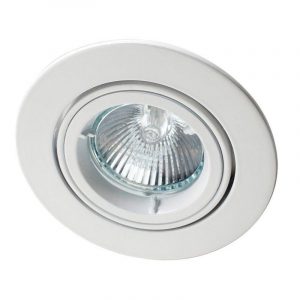 If you like to star-gaze at night, it is probably best to avoid uplighters in your conservatory. To create real drama why not install recessed spotlights along your ceiling beams. Try a directional spotlight such as the Directional Downlight – White and add striking emphasis to interesting features such as potted plants and ornaments.
Low Level Lighting
To create a cosy ambience in your conservatory keep the lighting low both in terms of height in the room and brightness. A stylish table lamp positioned on a smart oak coffee table or window ledge will add an extra layer of light and texture to the room whilst doubling up as a reading light.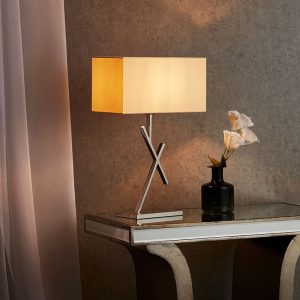 For a beautiful piece of lighting with a cream linen shade, well suited to conservatory lighting, take a look at the Edit Cross Table Lamp. Mix and match with scatter cushions in co-ordinating fabrics and even a vintage record player to make your conservatory feel like your own private getaway.
Floor Lamps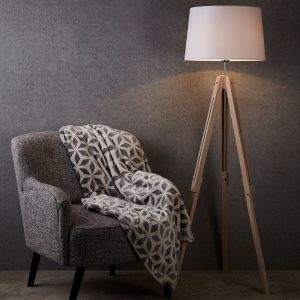 A couple of soft armchairs with a smart floor lamp would be a great option if you are looking for ambient mood lighting in the evenings. A stylish, and contemporary lamp such as the Edit Floor Lamp would be an ideal choice.
Chandeliers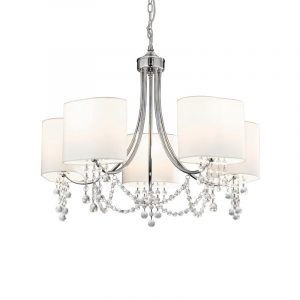 Use statement lighting to create a centre piece. If you use your conservatory for dining, what better way to bring an elegant twist to your space than with a stunning chandelier positioned above your table. An ornate piece such as the Nina 5 Light Chandelier will bring glamour and sophistication to your conservatory lighting.
Pendant Lighting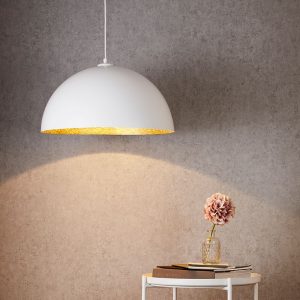 Whether you want a traditional setting or a more contemporary vibe, pendant lighting will work well in a conservatory suspended from the ceiling. The Edit Rondure Large Ceiling Pendant will cast a wide beam of light, reflecting against the textured gold inner.
Picture Lighting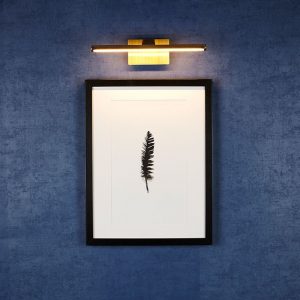 Whether it's family photos or exquisite watercolours; attractive pictures are guaranteed to enhance your conservatory décor. Illuminate them without the need for costly wiring with the Medium Slimline Battery Operated LED Picture Light. We have a wide range of picture lights in traditional and contemporary style here.
Outdoor Lighting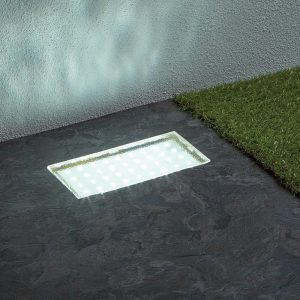 You can almost be at one with your garden when sitting in your conservatory during the day. At night time the vast expanses of black glass can feel oppressive so a good trick is to install some outdoor lighting to draw your eye to the end of your garden. Dot garden stake lights in flower beds or use a tile light positioned in your brick work. The Searchlight Messina Rectangular LED Ground Light will add a wash of light to your outside space.
You really can take your pick of conservatory lighting to reflect your own personal style but don't forget to consider the size and function of the room. From vintage glamour to minimalist styling we have the lights for you.
For more inspiration see our Lighting Ideas section.
Where Next?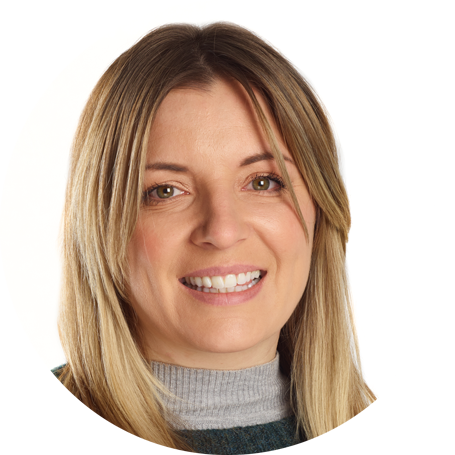 Maxine Clarke Senior Buyer
Maxine has been our decorative buyer since 2015. With her experience in working for consumer-led brands, she is the perfect person to pick out the latest lighting trends for both your home and business. Maxine has an eye for the best up-and-coming lighting from the UK and around the world and works tirelessly to add new brands to our portfolio. One of her trends to watch in 2020 is connectable garden lighting; with summer garden parties more and more popular, being able to build and extend your own outdoor lighting with spotlights, festoons and string lights has never been easier – simply plug and play.