Edit Lighting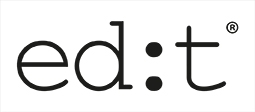 Whether you're going for an all-out industrial decor in your home or just like honest, functional design, our Edit lighting range has something for you. The fittings are made with natural materials such as copper, steel, and wood.
Our Edit range embraces every area of the home, so whatever you're doing you'll enjoy attractive industrial style lighting. The range is divided into seven distinct categories for you to explore: Wire, Vintage, Wood, Pivot, Spot, Metallic and Loft. Each has its own place.
Many of our industrial lights leave the bulb bare, so don't forget to pick up a stylish bulb to complete the look of your fitting. Traditional bulbs have an aptly industrial look, including decorative filament bulbs, energy-saving halogen bulbs, or the latest energy efficient LED filament bulbs.
Read more about Edit Lighting