When shopping for outdoor or bathroom lighting, you will most probably have been confronted by a mysterious IP code that is followed by two numbers.  This code was designed to provide us non-experts with an easy to understand description of how well-protected a light fitting is.
For those of you who don't have an encyclopaedic knowledge of International, European, and British Standard codes here is a helpful guide to what they mean and examples of how a product and a situation match up with an IP code.
IP Broken Down
What does the code actually mean?  Well, each part of the code is designed to give you information and help you decide if the fitting you are looking at is suitable for where you want to put it.
Firstly – IP
The IP in the code is short for Ingress Protection – as in how well protected a fitting is.
Digit 1 – Solids
The first digit tells you how well protected a fitting is against solids – such as dust, and other objects. The higher the number the more protected it is. On occasion you may find the digit represented by an X. This means the value has not been determined, usually because the product hasn't been tested for protection against solid objects. For full details check out Table 1 below.
Digit 2  – Liquid
The second digit is used to tell you about the level of liquid protection: 0 being not protected and, the highest value of 8 being safe to submerge in more than 1 meter of water. For a full rundown check out Table 2 below.
IP Rating First Digit
Digit 1

Number
Size of object
Protects against

0

—
No protection against contact or entrance by any object

1

>50 mm
Protection against any large surface area of the body but not deliberate tampering or force

2

>12.5 mm
Fingers or similar sized tools and objects

3

>2.5 mm
Thick wires, tools and similar-sized foreign bodies

4

>1 mm
Most wires, screws, etc.

5

Dust protected
Protected against dust – it has to enter in large amounts to interfere with operation. Complete protection against contact

6

Dust tight
Impossible for dust to enter; complete protection against any foreign body

X


Undetermined
Indicates that protection against solid objects is not defined
IP Rating Second Digit
Digit 2

Number
Protects against
Tested for

0

Not protected
—

1

Dripping water
Dripping water – no damaging effect when tested against vertical falling water drops

2

Dripping water when tilted up to 15°
Vertically dripping water has no damaging effect when the light enclosure is tilted at an angle up to 15° from its usual position.

3

Spraying water
Water falling as a spray at any angle up to 60° has no damaging effect

4

Splashing water
Water splashing against light enclosure from any direction has no damaging effect

5

Water jets
Water projected by a nozzle (6.3mm) against light enclosure from any direction shall have no damaging effect

6

Powerful water jets
Water projected in powerful jets (12.5mm nozzle) against the light enclosure from any direction has no damaging effect

7

Immersion up to 1 m
Water won't infiltrate even when light enclosure is immersed in water up to 1m in depth

8

Immersion beyond 1 m
The equipment is suitable for continuous immersion in water under conditions specified by the manufacturer. Normally, this will mean that the equipment is hermetically sealed but in some cases, certain types of light enclosures can let some water in, but in a way that won't be detrimental to the function of the light.
Security, Whatever The Weather…
Anybody looking for a security light wants them to be durable and protected against the extremities, whether they are to be situated indoors or outdoors. Mostly designed for outdoor use, some have a higher IP rating than others, which can range from an IP of 44 to 68. The Dan Outdoor Wall Light with PIR Sensor, for instance, is suitable for use in outdoor buildings such as your garage, shed or porch, with an IP Rating of 44. This means it's safeguarded against foreign bodies 1mm+ thick and against splashing water. If you want your security light placed in a completely unsheltered area, then the 10W Daylight LED Floodlight with PIR Sensor, which is IP65, is just one of the models you could choose. The 6 rating means it is completely dust tight, while the 5 means it's protected against pressurized water jets from any direction.
Decking Den…
If you are re-designing your garden and building a sheltered decking or patio area for you and your family to relax in, then you need lights that are protected but not at the highest end of the scale. The Techmar Ludeco Walover Lights has an IP Rating of 44, so is protected against small foreign bodies such as stray screws and wires from entering, as well as spraying water. It is hardy and durable and will light up your decking den like a dream.
Follow The Yellow Lit Path…
Our range of outdoor lighting at Lighting Direct varies in IP Rating, so it all depends on what you want it for as to what model you should pick. If you simply want something that makes a statement in terms of style and is rainproof, the Searchlight Stoma Outdoor Lantern Wall Light will definitely do that.
Ultimate Pressure
If you want lights that can withstand ultimate pressure then it's best to go for models such as the Arigo LED Garden Spotlight or the Robus Garland Walkover Lights. Both have an IP Rating of 68, the highest on the scale, meaning they are completely dust tight and can withstand continuous immersion in water in excess of 1 metre. This makes them ideal for lighting up your garden path or pond or water feature. It is always best however, to check manufacturer's instructions to ensure your chosen lights are suitable, i.e. placing in a swimming pool.
If you're still unsure of what IP Rating to go for, you can always get in contact with our experienced sales team who will be able to assist with any queries you have.
Otherwise…
Looking for inspiration or more guidance? Check out our Lighting Ideas section.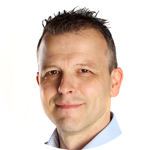 Andrew Evangelidis Head of Buying
Andrew is an experienced buying professional who takes an entrepreneurial approach to identify new lighting solutions and ensure Lyco have first-to-market ranges for our customers. Having previously worked for well known brands such as Wickes, Carphone Warehouse and Toys R Us, Andrew has now turned his hand to sourcing commercial lighting and ensure our customers receive top brand quality products at marketing leading prices. He manages a team of commercial and decorative buyers who travel the world finding new products that our customers don't even know they need yet.