We really believe that table lamps are a simple way to make a big impact in your home. They can be the star of the show, or a subtle nod to your overall design – but either way, they make the world of difference.
There are some people who think that table lamps only have one function: practicality. They're often used specifically for task lighting, and they're not always considered for their style or design. This can sadly result in the purchase of a boring table lamp – and we think that's a real shame.
Here at Lighting Direct, the choice for table lamps is (pretty much) endless – whether you opt for a statement, industrial, or minimal style, there are plenty of options to suit your home décor – and there's really no reason you should have to settle for anything boring.
It's not always just about looking good, though. While enhancing the style of the room, well-designed table lamps also play a big part in setting the lighting ambiance in your home. In fact, there are some people in the world who frequently choose to forgo the use of The Big Light entirely, in favour of several well-positioned table lamps.
So, if you're a fan of cosy evenings in front of the TV, romantic dinners with your partner, or casual get-togethers with wine, cheese and great music – we think you sound like a table lamp kind of person. If you still need a little convincing, we've hand-picked a few of our favourite pieces at Lighting Direct to help inspire you – and you can rest assured they're anything but boring.
Statement Table Lamps
Vintage Table Lamps
Gold Table Lamps
Industrial Table Lamps
Novelty Table Lamps
Minimalist Table Lamps
Touch Table Lamps
The Statement Table Lamp
If you like to go bold in your home with bright colours and eclectic furniture choices, we think a statement table lamp could be right for you.
Much like a piece of jewellery, a statement table lamp is the ultimate accessory for your home. No room is quite finished without it, so let's bring the wow factor up a notch.
For the eccentric side of you, consider this Edit Zebra Ceramic table lamp. With a warm orange finish, beautiful zebra design and brass hardware – this piece would work effortlessly in an atmospheric bedroom with dark charcoal walls.
Pair the lamp with a jet black shade for added drama, and surround it with brass accessories, rust-toned cushions and vibrant house plants to finish off the look.
For a softer take on the statement trend, try our Lucide Wiro table lamp in copper. The cage-effect wire frame creates a show-stopping piece for the living room. Keep the colours of the room neutral and place the lamp on a simple stand, letting it do all the talking.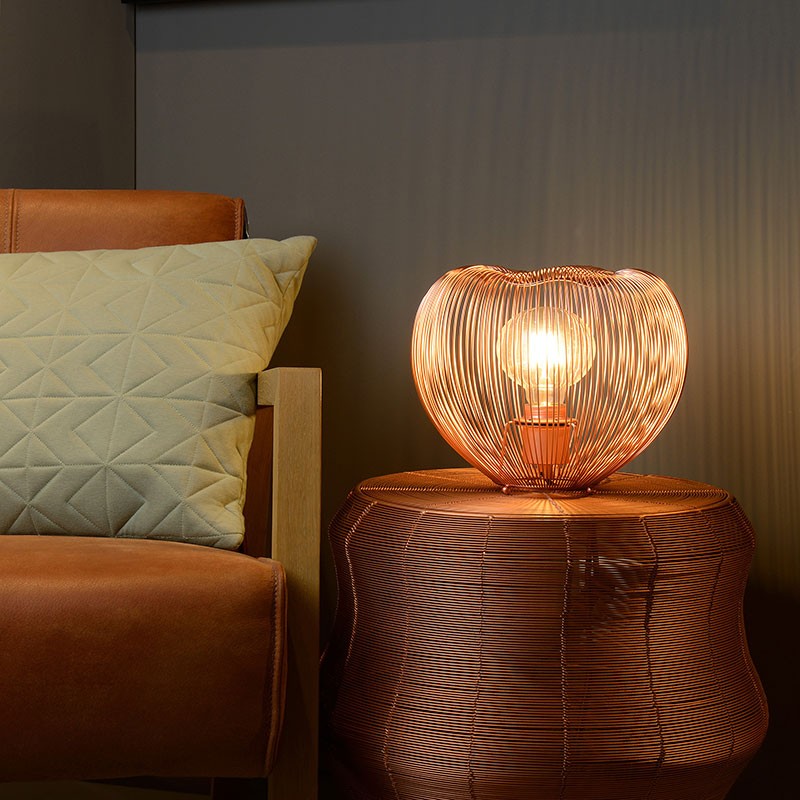 If those aren't really your style, try making the statement with the light pattern instead or the lamp itself, with our Lucide Paolo table lamp. This laser cut metal lamp with a white finish creates a beautiful pattern of light against the surfaces surrounding it.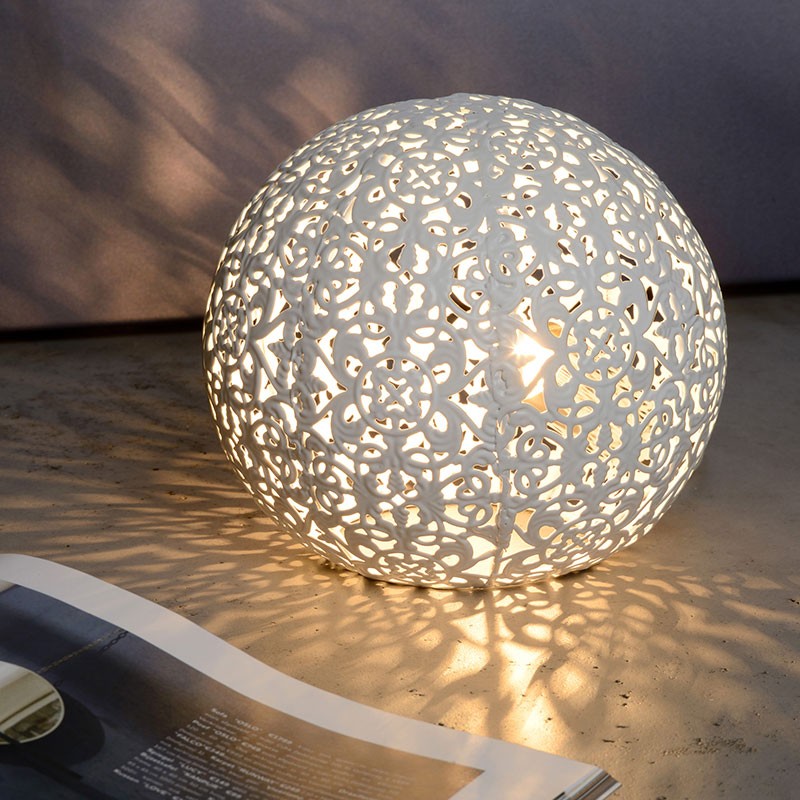 For the biggest impact, place the lamp near a dark wall in a particularly cosy corner – stand back and let the light scatter across the room.
The Vintage Table Lamp
If your home is inspired by times gone by, consider a vintage-style table lamp to add the perfect finishing touch.
Whether you prefer the flower power of the 1960s or the glitz and glamour of the 1920s, a well-chosen table lamp can help to bring your style together and ensure a completeness to the theme of your home décor.
This simple Sober table lamp is finished with a polished gold base and a smoked glass shade. With an art deco vibe, this piece is ideal for adding a soft glow to the dining room. The perfect accompaniment to an extravagant cocktail cart, this table lamp will see you through party season and beyond.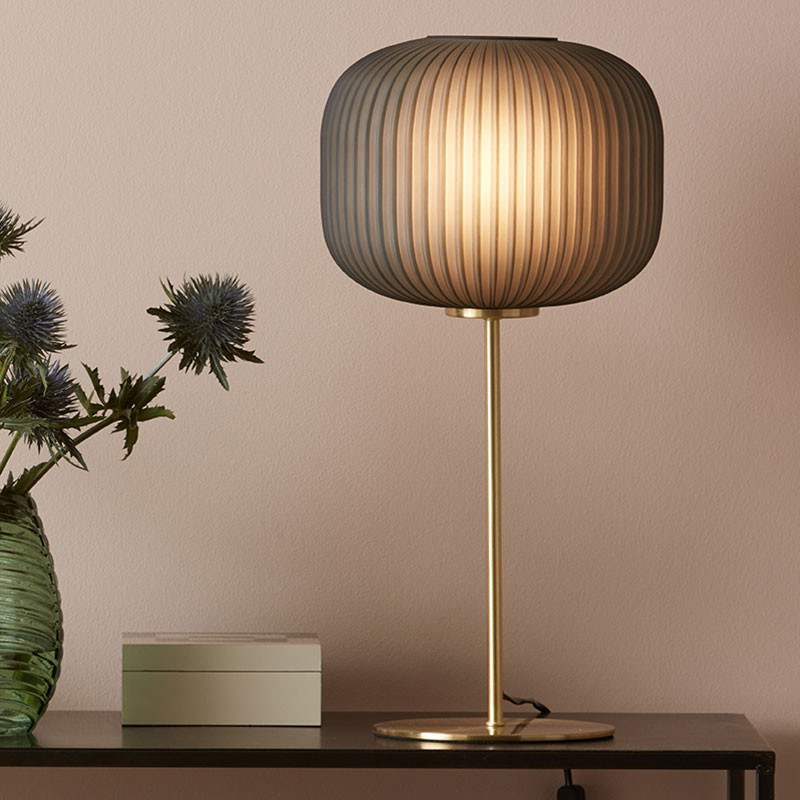 Another table lamp that would work in a 1920s-inspired home is this Edit Gatsby ceramic lamp. The bold stripes make a strong statement, and would look beautiful paired with a tasselled shade.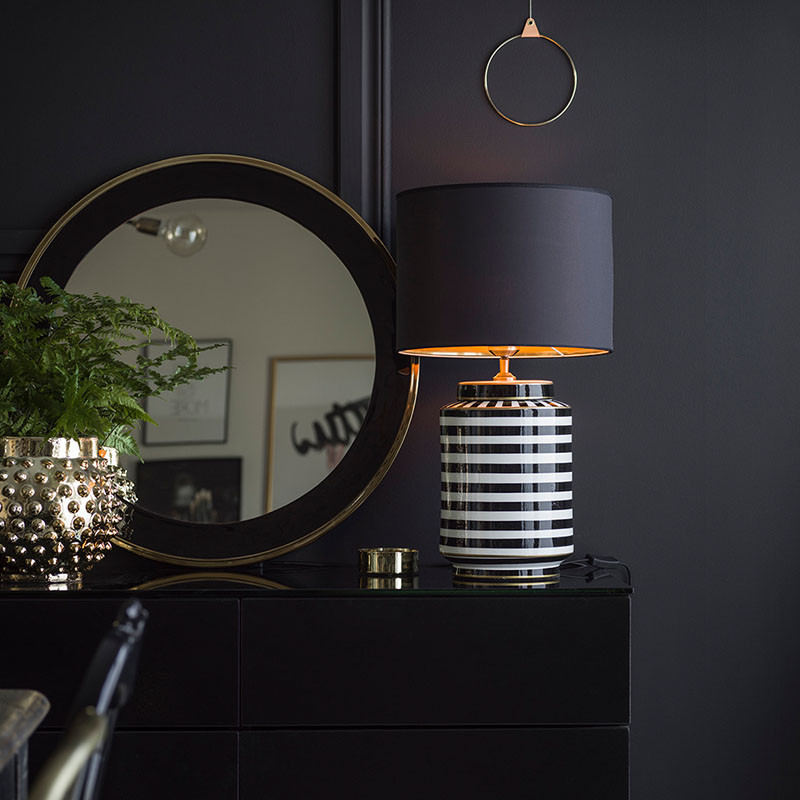 For a more masculine take, this Edit Ornate Bankers table lamp is the perfect vintage-inspired piece for your desk. With the antique brass finish, this lamp works best paired with dark furniture and atmospheric colours – a great way to add a touch of vintage to your office space.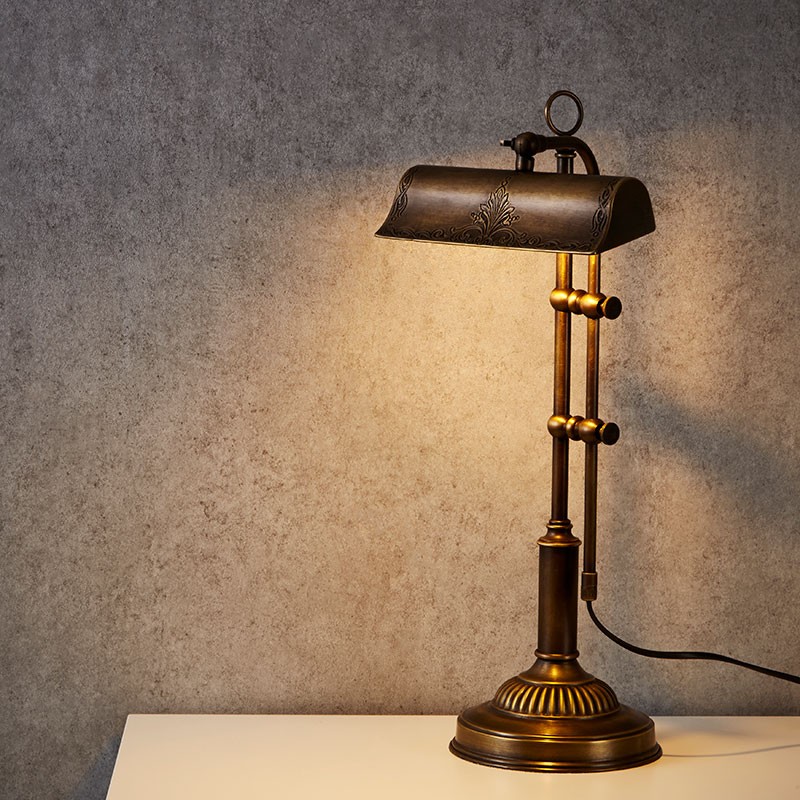 The Gold Table Lamp
Are you a bit of a magpie with a penchant for metallic? We think the gold home décor trend will be right up your street for 2020.
A gold table lamp could be the perfect way to nail the trend with ease – either adding a subtle hint of glimmer or a bold statement depending on your style.
For a pretty addition, try the Edit Lane lamp in gold. With its frosted white spherical diffuser captured within a twisted gold frame, it's a lovely piece for your sideboard. Combine it with soft colours and textures to create a mellow vibe, or pop it next to a metallic vase for a glimmering display.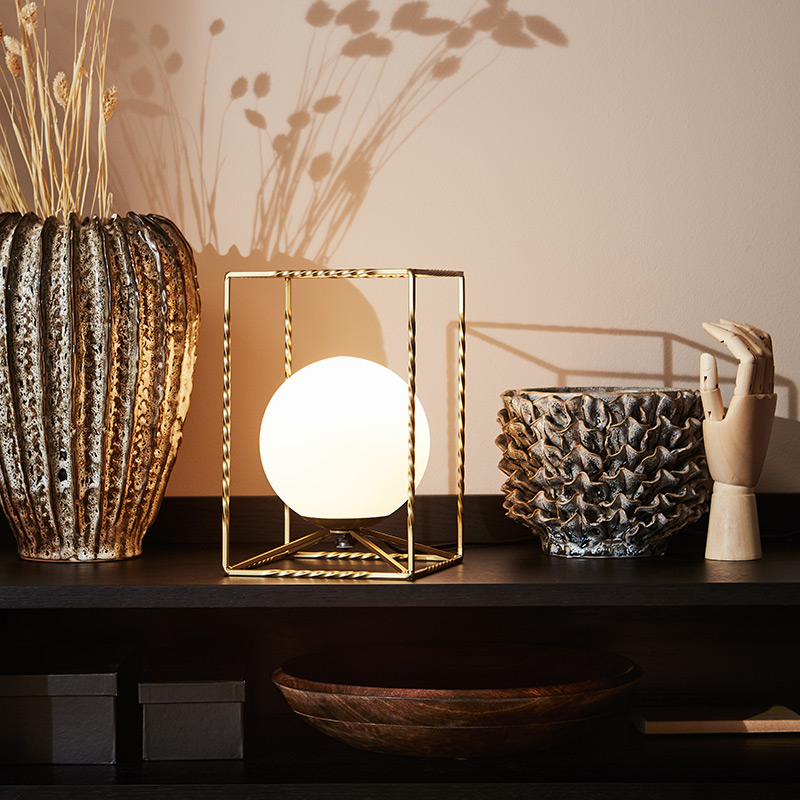 If you prefer to make more of a statement, have a look at our large Edit Gerry lamp in pale gold. Paired with a large shade of equal extravagance, this piece becomes a real show-stopper. We think this lamp looks great in living rooms – but place it on a side table with minimal distractions to let it do all the talking.
Another great option is the Edit Milla glass table lamp. With its shimmering gold finish and green glass sphere shade, it reminds us slightly of a fortune-teller's crystal ball. Of course, we've already seen your future – and it definitely involves incorporating this table lamp into your home décor.
The Industrial Table Lamp
The industrial home décor trend has been on the rise for several years now. Popular everywhere from warehouse apartments and trendy loft spaces to your local coffee shops and hipster restaurants – there's no doubt that the style isn't going anywhere.
Give your home an industrial vibe with this Edit Wharf table lamp with a black finish and polished gold lamp holders. Designed to show off decorative filament bulbs, this piece works perfectly against exposed brickwork and repurposed wooden furniture.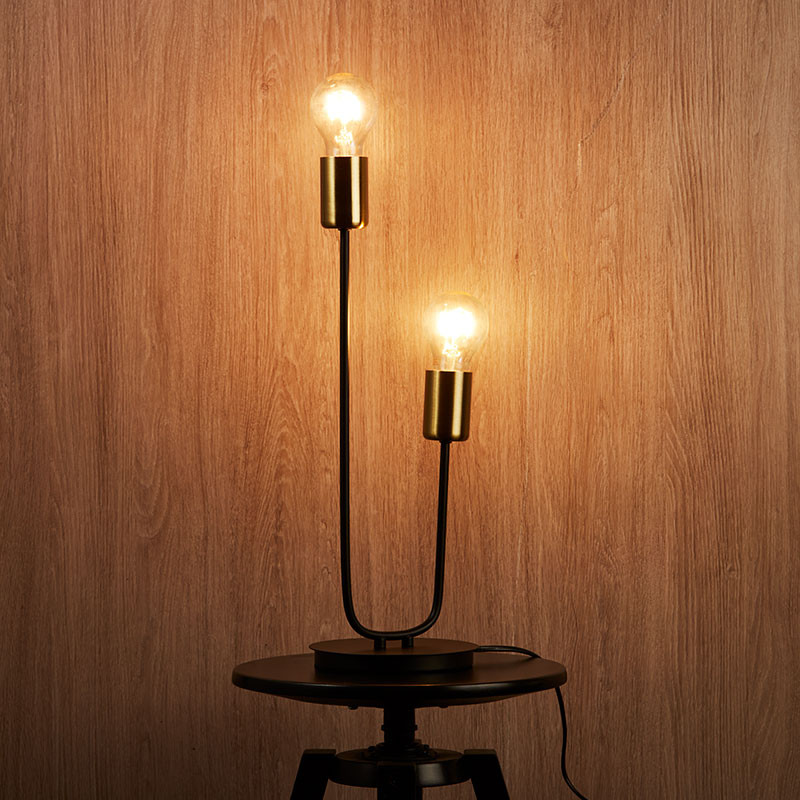 Or, if your home is quite soft and cosy, this lamp can help give it that rough-and-ready feel synonymous with the trend.
If you're looking for something a little more unique for your industrial property, try this Lucide Mopedd table lamp. With a rust-brown finish and opal glass diffuser, this lamp would look right at home alongside a vintage chesterfield sofa and some antique books. It can be tilted vertically, making it a practical piece as well as a design statement.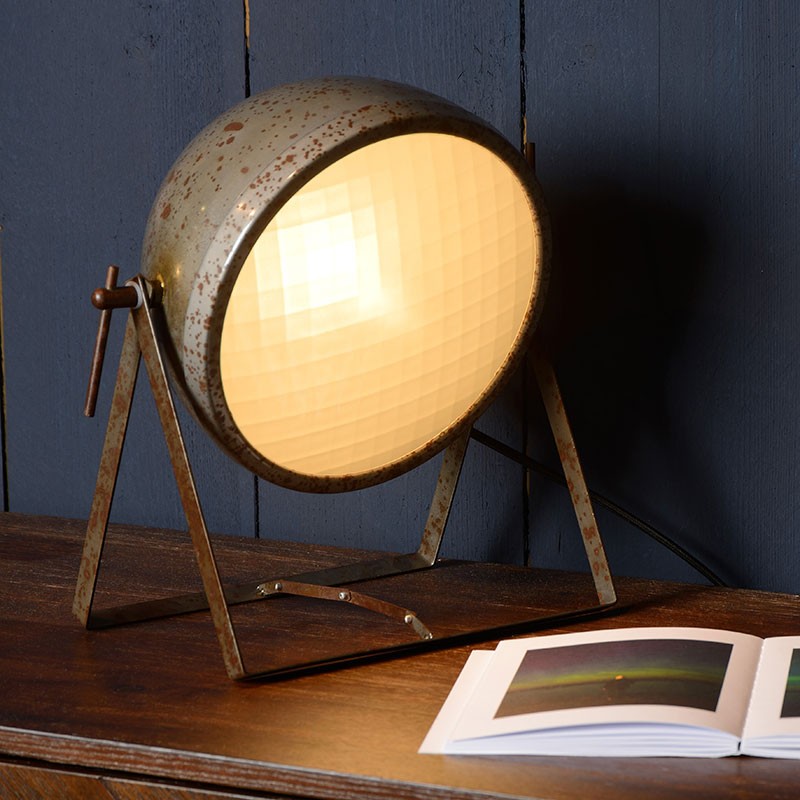 Perhaps simplicity is more your style. If so, let the beautiful filament bulb do all the talking with the Lucide Pukki table lamp in black. This piece looks great on a lighter wood surface, and helps to bring an element of the industrial to any room.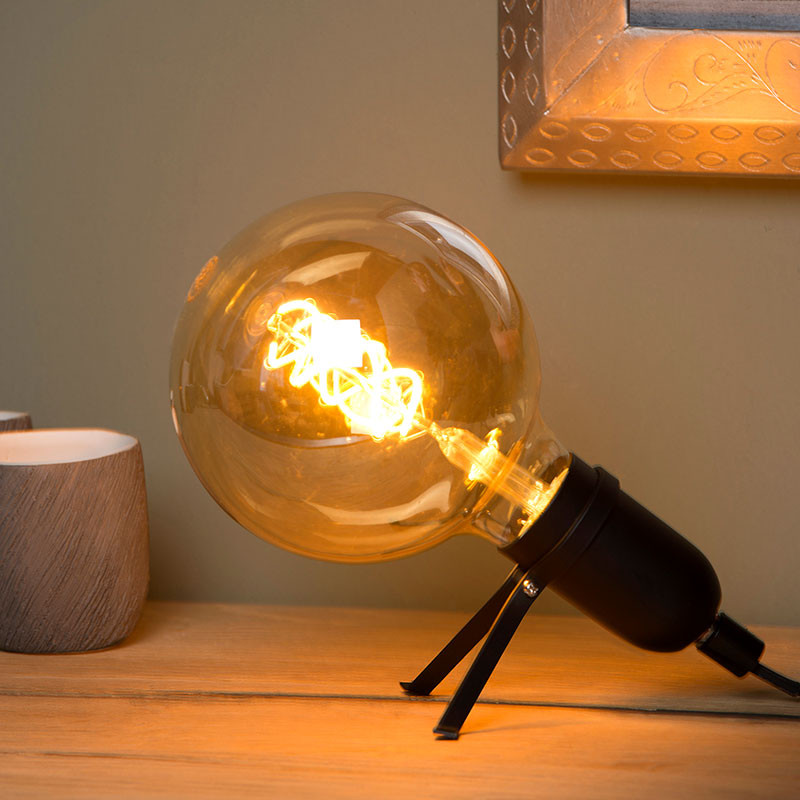 The Novelty Table Lamp
At Lighting Direct, we try not to take ourselves too seriously. We think the occasional addition of a novelty or quirky piece of lighting can really help to brighten up a home and make it a fun place to spend time.
Turn a somewhat lacklustre room into a fun and inspiring space again with the Lucide Cactus table lamp. A ceramic lamp shaped like a potted plant, this piece is sure to get your guests talking. It works in every room, but it's especially fun as a desk accessory in your home office. It certainly helps to brighten up a dull day of reports – that's for sure.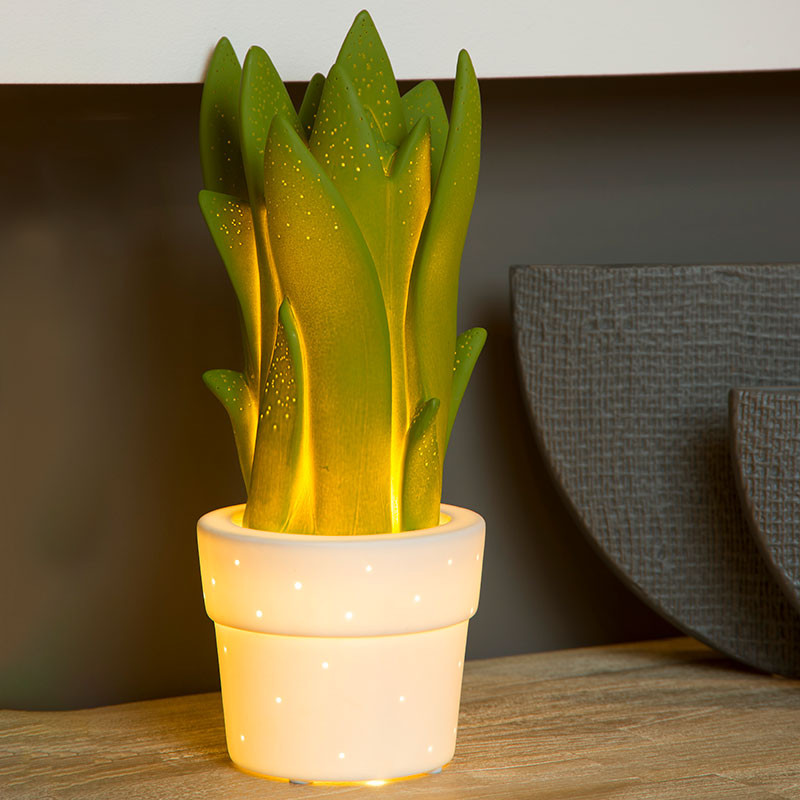 Alternatively, why not try one of our Edit neon lamps? With fun shapes and different colours available, they make a great statement piece to wow your friends.
While the star shape lamp is perfect for a child's room, it can also work well in grown-up rooms too. Try them in the dining area as an interesting party piece, or consider adding them to your music set-up. Nothing says rock and roll like a record player, your favourite LPs and a touch of neon.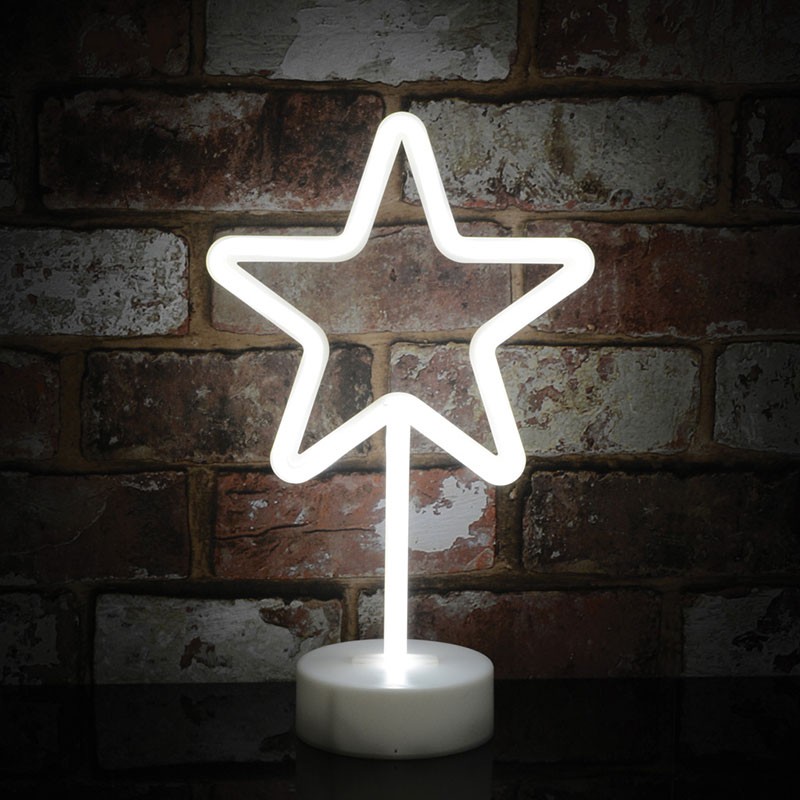 For a slightly more sophisticated form of novelty – you could consider one of our statement animal lamps instead. The Edit Birdie and the Edit Norma are a perfect pairing, working beautifully together on a windowsill or a shelf. Style them with fun and colourful lampshades for an interesting display, or keep the shades minimal and let the bases speak for themselves.
The Minimal Table Lamp
Sometimes, there's nothing better than a minimal home. White walls, muted tones, and natural materials can make for a really relaxing space. That's why we're big fans of the Scandinavian style home décor, and more recently the Japandi trend for 2020.
If you're partial to a neutral colour palette and a clutter-free space as well, we have a selection of minimal table lamps to suit you.
This Lucide Len table lamp is a simple piece that adds a touch of interest to a minimal space. The grey metal base and white glass shade are a timeless combination, but the shape of the lamp makes it unique. It really suits a neutral aesthetic, and would look perfect next to light coloured wooden furniture and muted, natural soft furnishings.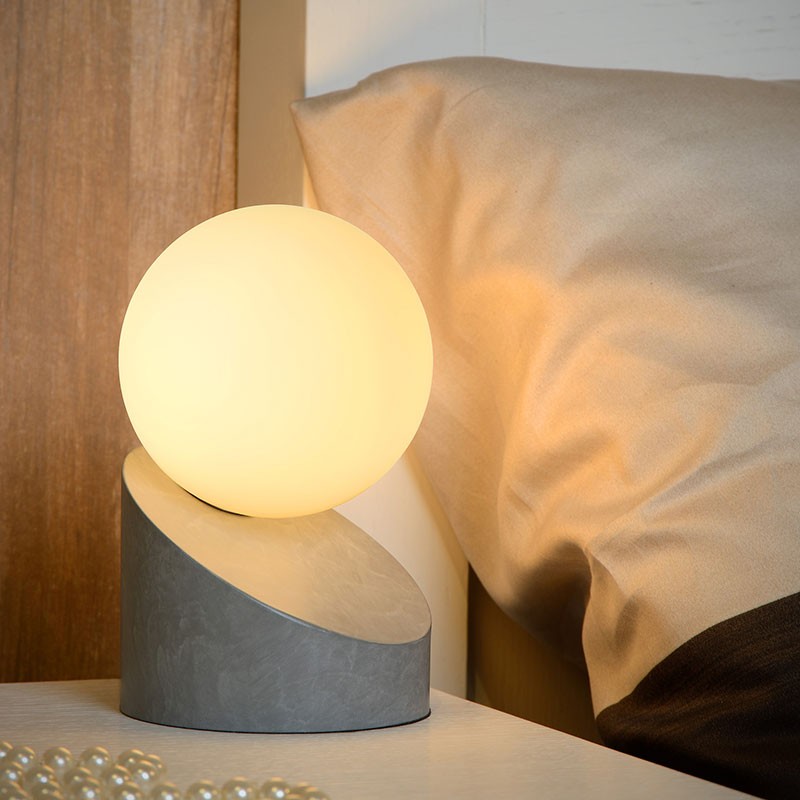 For a touch of luxury, the Lucide Tycho table lamp is a great option. The satin brass finish with smoky grey glass is simple but beautiful – making it a great addition to a minimal home. Pair it with ashy grey walls and a fluffy cream rug for the ultimate luxury minimalism.
Our Deco table lamp is a slightly more elegant take on minimalism. A simple polished gold base paired with a spherical opal bulb – this lamp is truly stunning. We love it placed on a dark cabinet, styled with a few books against clean white walls.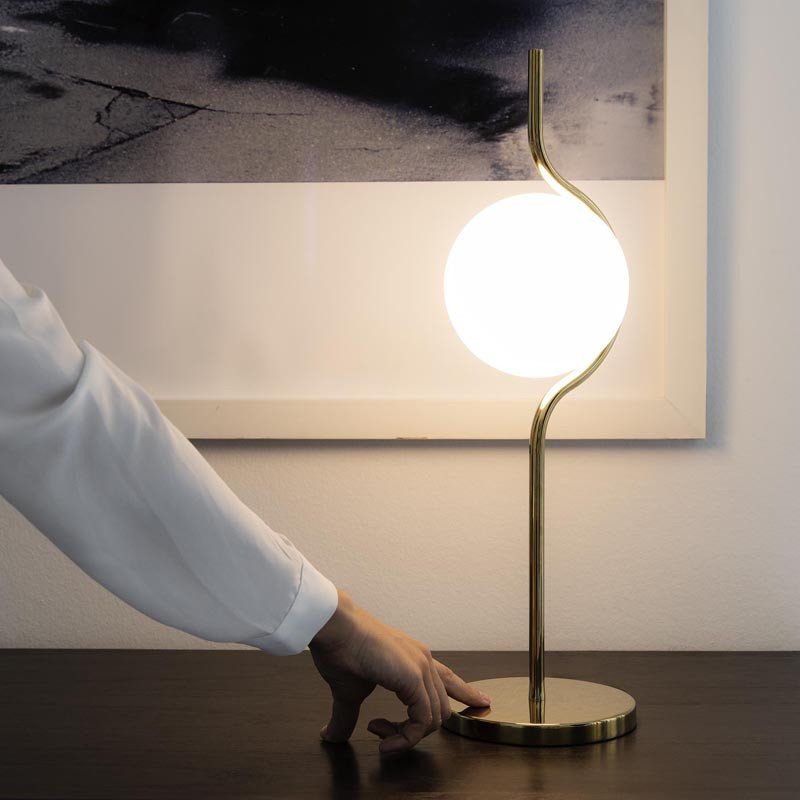 The Touch Table Lamp
Our final collection of table lamps is possibly the most practical of all – the touch table lamp. With the ability to generate a warm glow of light with just the touch of a finger, they certainly make it a little easier to switch on your lamp in the middle of the night, when you're fumbling around for your phone.
Not only are they stylish and practical, but they're so easy to use. Just touch the base of the lamps to turn them on or off for the perfect ambience in your room without having to leave the comfort of your bed or chair.
We've mentioned a couple already, but one of our favourite touch lamps includes this Dar Jot lamp in chrome. A compact lamp with a polished chrome base and an opal glass shade, we think it looks right at home in a more feminine designed bedroom. Pop one on each side of the bed, and finish off the room with soft blush pink and sage green bedding.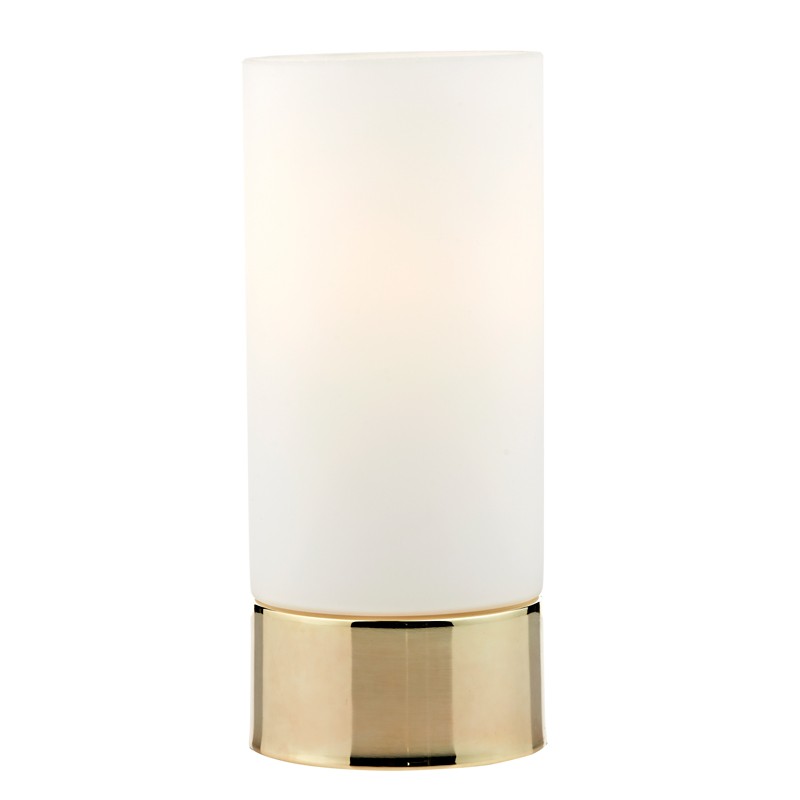 For a more vintage look, the Dar Glouchester touch lamps are ideal. The antique brass finish with alabaster glass shades are elegant and stylish, bringing a warm diffused glow to your home when placed on a bedside or living room table.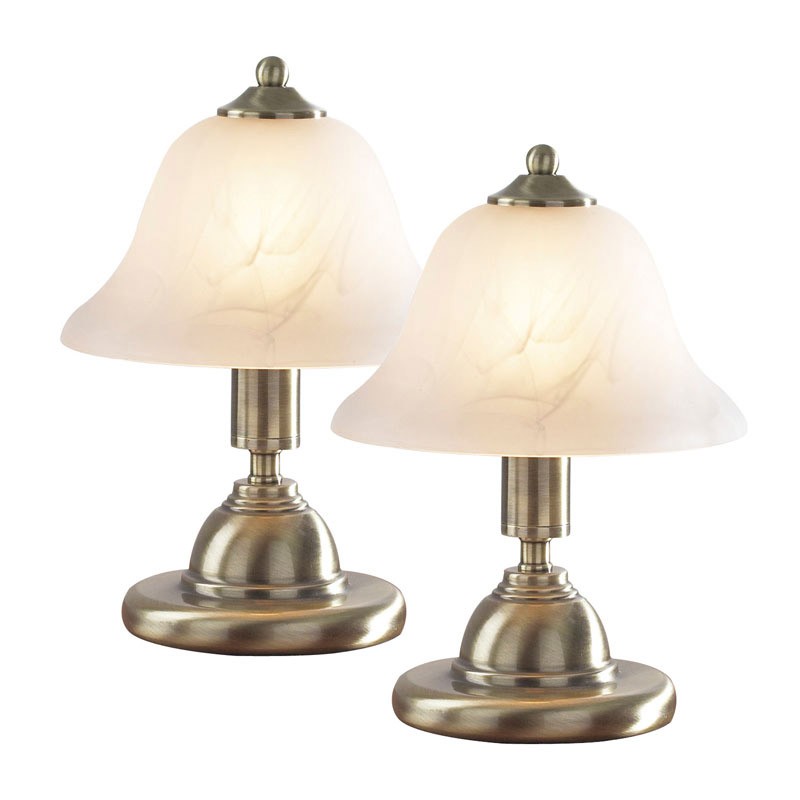 So, if you were one of those people who thought that table lamps were boring, practical objects used only for finding your glasses in the middle of the night – we hope we've managed to change your mind a little.
One of the great things about table lamps, is that they don't require any technical installation knowledge. They're an easy and efficient way of incorporating a new trend or adding a touch of style to your room with very little effort. Just plug in and you're good to go.
There's really nothing stopping you going out and finding your perfect table lamp style now. Whether you opt for a show-stopping piece or a subtle design – it's time to stop settling for boring table lamps.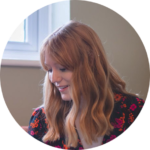 Sarah Nunn
I'm Sarah, a writer and content creator with a big passion for interior design. Having recently bought my first home, the world of renovations and home décor has taken over my life in a way I never imagined. My house is full of mid-century furniture and colourful eccentricities – but my fascination with new season trends spans from Scandi minimalism to Art Deco extravagance.