As we're all spending a little more time at home these days, now's your chance to get those nagging DIY jobs done.
Whether you're redecorating the bedroom, finally hanging those shelves up, or just moving some furniture around – there's no denying that a good DIY job is the perfect way to fill your time productively.
If you're looking to spruce up your space without too much effort, updating your lighting is a great place to start. A new wall light, lamp or ceiling light can make a huge difference to your space without requiring too much elbow grease.
You might not be able to get an electrician round at the moment, but we've got plenty of lighting options up our sleeves that you can easily install yourselves.
Plug-in wall lights
A common misconception about wall lights is that they're tricky to install. This can be true, but we've got a variety of plug-in options that are easy to fit and don't involve any complicated wiring.
If you're working from home at the moment, installing a simple reading light could help to turn your space into a tranquil work area. This will help you to focus during work hours, while still allowing you to switch off in the evenings.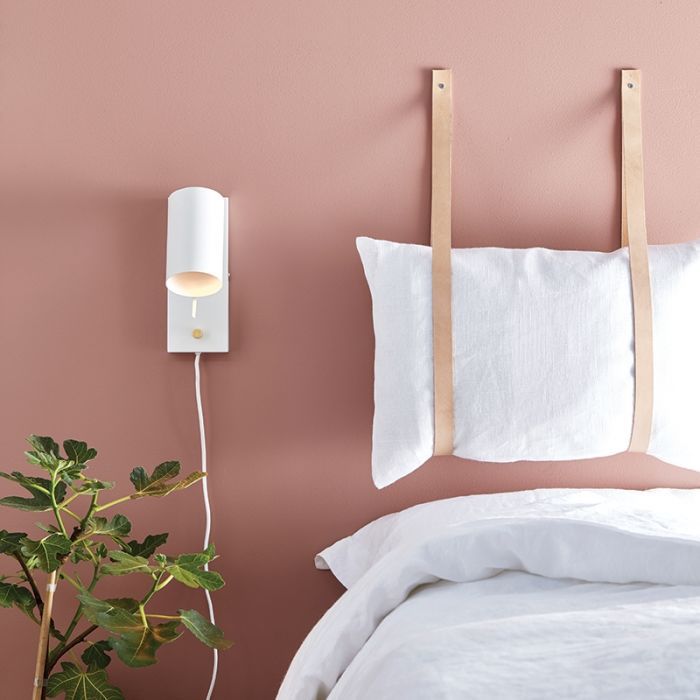 Floor and table lamps
Lamps are a quick and easy way to freshen up your bedroom or living room. Just plug in and go.
While you're spending more time at home, consider adding a cosy floor lamp to your favourite reading corner so you can unwind with ease.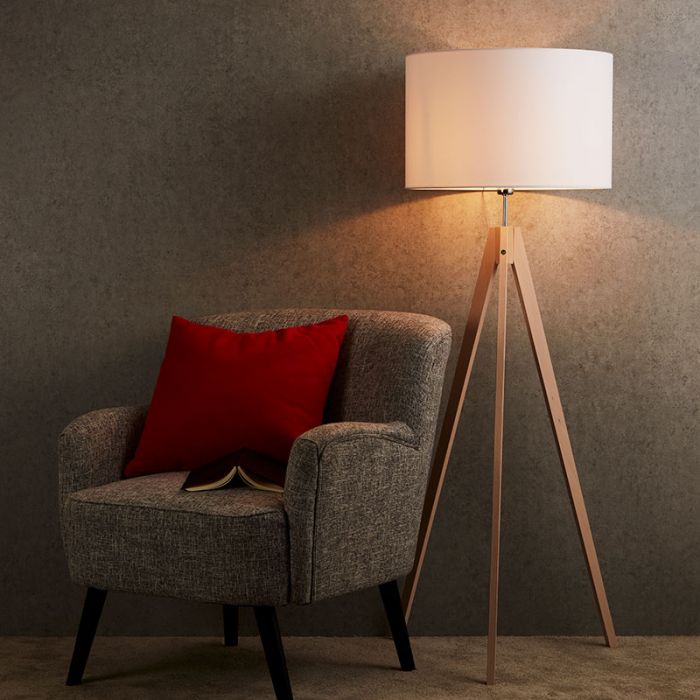 If you want to add a touch of interest to a cabinet or a side table, a unique table lamp can completely transforming the room with just a flick of a switch.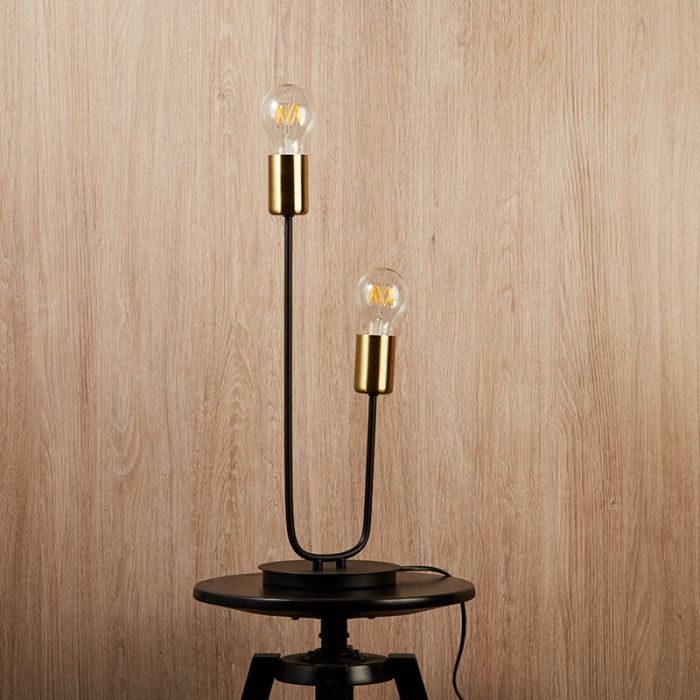 Solar lights
If you've been meaning to install a security light outside for a while – now is your chance!
Powered only by the sun, solar lights are an easy way to add lighting to your garden without any electrical knowledge or understanding.
A simple wall fixture in brushed stainless steel is a beautiful way to frame your doorway. As long as it's placed somewhere with access to direct sunlight, you'll be fixed up and ready to go in no time.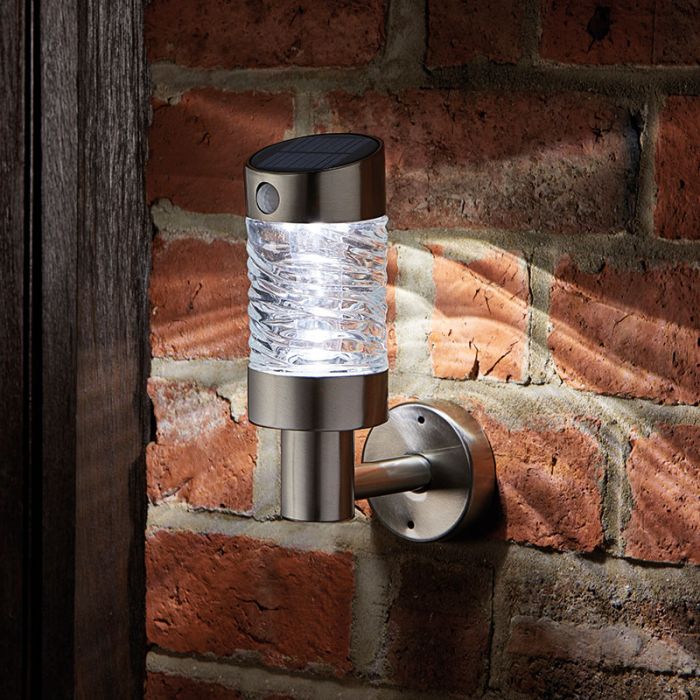 Now you can tick that job off your list.
Party lights
With spring around the corner and the sun finally showing its face, it's a great time to start embracing our gardens.
Mow the lawn, tidy the flower beds and drag your outdoor furniture out from the back of the shed. Now let's start thinking about the finishing touches.
A string of weatherproof festoon lights adds a touch of sparkle to the garden, so you can enjoy a relaxing glass of wine outside as the sun goes down.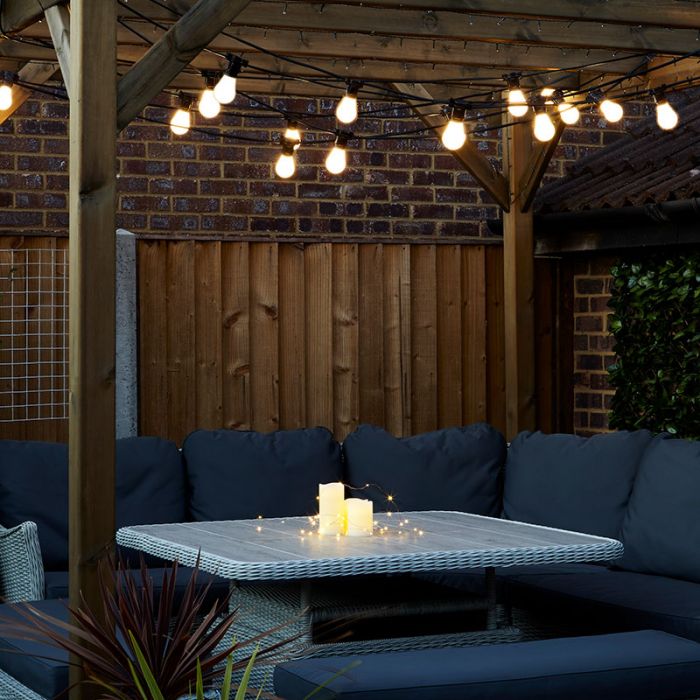 You might not be hosting any parties at the moment, but there's no reason you shouldn't enjoy a little glimmer of light during these uncertain times.
Plug and play garden lights
Another simple and fun way to install stylish lights into your garden is with plug and play lights.
As the name suggests – you just need to choose your lights, connect them up and plug them in. They're low voltage, so there's no need to faff around burying cables either.
These garden spotlights are ideal for illuminating flower beds or lighting up pathways, so you can sit back and admire your beautiful garden after a long day of working from home.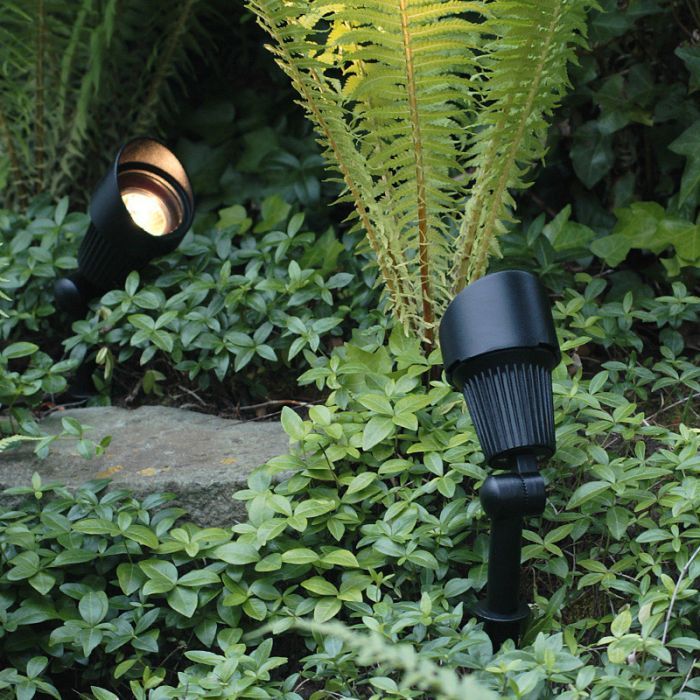 At Lighting Direct, we've got plenty of plug-in, battery operated, or connectable lights to help you with your DIY projects. As we all adapt to new lifestyle changes, we completely understand how important it is to have a calm and relaxing space to work and unwind during these uncertain times.
For more inspiration both for indoors and out, take a look at our collection of DIY lighting.
Sarah Nunn
I'm Sarah, a writer and content creator with a big passion for interior design. Having recently bought my first home, the world of renovations and home décor has taken over my life in a way I never imagined. My house is full of mid-century furniture and colourful eccentricities – but my fascination with new season trends spans from Scandi minimalism to Art Deco extravagance.