Colour temperature is a relatively new consideration in household lighting. Forty years ago, a bulb was just a bulb. The amount of watts was the only real decision to be made when replacing bulbs.
Modern lighting, however, has brought more choice with it. The colour temperature scale is a way of measuring all types of lighting technology, both old and new.
Colour Temperature Theory
During the 19th Century, British physician William Thompson (Lord Kelvin) devised the Kelvin temperature scale. During his research he heated a block of carbon, which began to glow red, then yellow, and finally produced a bright blue-white light.
The path of these changing colours is the essence of the Kelvin scale because each colour occurs at a specific temperature. For example, the filament of an incandescent or halogen bulb produces a yellow light at a temperature of 2700 kelvin (2700 K).
The one thing to remember is that a higher kelvin colour temperature equals to a cooler bluer looking light. Lower colour temperatures mean a warmer light.

Correlated Colour Temperature (CCT)
In an incandescent or halogen light bulb, kelvin temperature describes both the colour of the light and the actual temperature of the filament. Because LED's and fluorescents do not use heat to create light, their colour temperature is estimated in relation to the colour of the light. This is called 'correlated colour temperature' (CCT).
OUTSIDE THE HOME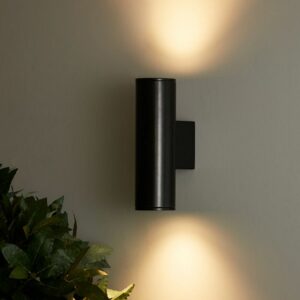 Many people choose a welcoming warm white light for their home exterior. Our exclusive Edit Pimlico LED Outdoor Wall Light emits a 3000K light and looks fantastic by the front door.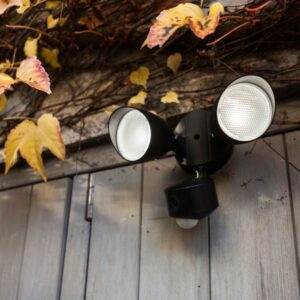 For home protection, the 5000K cool white Lutec Draco 17.5W LED Smart Floodlight delivers a crisp, bright light, giving it extra impact as a security light.
HALLWAYS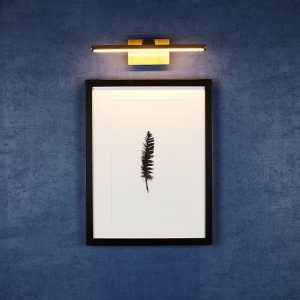 A warm and welcoming light is ideal for the hallway. This is also a common place to find pictures and paintings. A warm-light fitting such as the 3000K Slimline Battery Operated LED Picture Light will emphasise the reds in a picture. However, the cooler 4000K Edit Graph 59 LED Picture Light will complement bluer tones.
KITCHENS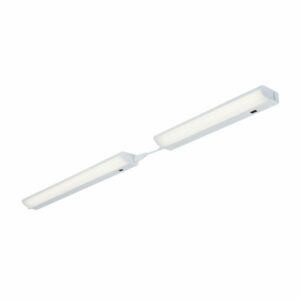 Cooler lights are a good choice for the kitchen as they promote alertness.
Under-cabinet lights such as the Cool White 4000K Bind 7W Linkable Cabinet Lights are a fine choice for the work surfaces. This fitting is a connectable strip light and can be bought in different sizes or extended with multiple fittings, making it ideal for long worktops.
BATHROOMS
Bathroom lights are more commonly cool white to increase alertness and give your room a cleaner feel, however some people still prefer warm lights as they are more suited to bathroom relaxation.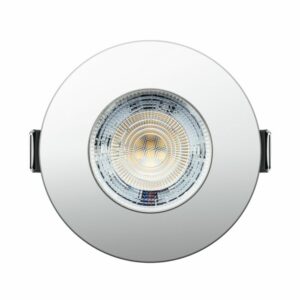 The Integral Evofire Fire Rated Cool White Downlight is available in cool options, and can be dimmed for perfect mood lighting.
BEDROOMS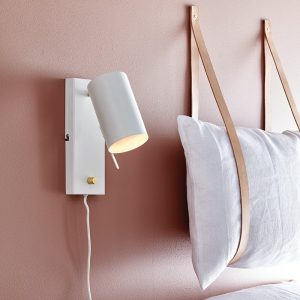 In the bedroom, a cosy warm white light is usually desirable. Reading lights are popular bedroom fittings, usually with a warm white bulb. The Carrie Reading Light is compatible with warm white bulbs, and we recommend the Lyco Dimmable LED to offer a long lifespan and years of maintenance-free use.
LIVING ROOMS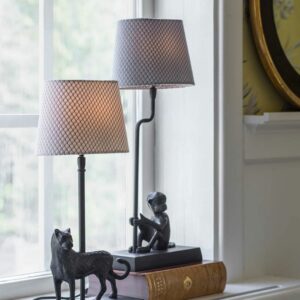 In a living room or dining room you'll usually want a warm, relaxing quality of light – and often dimmable is a requirement for our customers. The Edit Omera Velvet Lamp Shade is a stunning, warm lighting solution, combined with a quirky base and greatly complemented by a warm white bulb.
If you are looking for more great information? Try our Lighting Ideas section.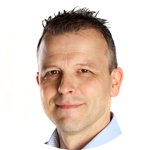 Andrew Evangelidis Head of Buying
Andrew is an experienced buying professional who takes an entrepreneurial approach to identify new lighting solutions and ensure Lyco have first-to-market ranges for our customers. Having previously worked for well known brands such as Wickes, Carphone Warehouse and Toys R Us, Andrew has now turned his hand to sourcing commercial lighting and ensure our customers receive top brand quality products at marketing leading prices. He manages a team of commercial and decorative buyers who travel the world finding new products that our customers don't even know they need yet.