Decorating your home is an exciting time; enjoyment and satisfaction come from choosing your favourite style and colour scheme, as well as sourcing products that match your inspiration. Lighting is a major factor to consider throughout the design process, and not just for the main rooms, but also for the 'forgotten spaces.'
Each room has its own purpose and therefore, its individual requirements. This is also true for those areas that connect each room: hallways, stairs, and landings. In this blog, we'll give you some great advice and top tips to follow in order to make the right lighting choices for these vital spaces in your home.
Lighting your hallway…
Your hallway is normally the entrance to your home and the first room any visitor sees when they come to your house, so it needs to make the right impression. Hallways aren't usually blessed with an abundance of natural light, so the lighting you choose becomes even more important.
When planning the lighting for your hallway you should first consider the dimensions of the space. Hallways are often long and narrow, without much room for floor or table lamps. In these scenarios, recessed downlights are a great option for guiding people down the hall. The height of your ceiling will influence the type of lighting that you can choose. For low ceilings, it is best to use flush ceiling fittings to avoid any obstruction; however, if you have very high ceilings, then a chandelier will make a bold statement in your hallway. Finally, if you have a wide hall then adding stylish table lamps wherever possible will create a warm, cosy and welcoming atmosphere.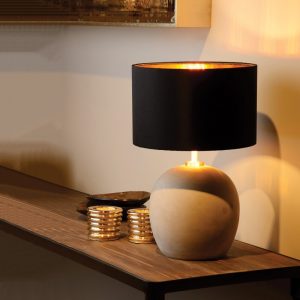 Stairway lighting – some top tips
Stairs are another area that tend to receive less natural light, so choose your stair lighting wisely. Wall lights are a fantastic way to make a stylish statement, while providing good illumination for walking up and down the stairs. Furthermore, if you are looking to add that wow-factor to your home, then consider a cascading pendant or chandelier at the top of your staircase. On the other hand, if you are looking for a more subtle solution, recessed lights set into the walls next to the stairs, or in the steps themselves, will add a modern finish to your staircase.

Landing lighting – the finishing touch
Your landing may not be seen by as many guests as your hallway or stairs, but that doesn't mean it doesn't deserve the same level of attention. Once again, like your hallway, you should be aware of the dimensions of your landing before deciding whether it would be best to take a bold approach using lots of bright colours, or to follow a more simple style that uses a subtle palette. Recessed lighting is a brilliant choice for this area of your home. Dimmable lighting is a useful option if you have young children, as this will allow you to softly illuminate your landing and avoid waking sleeping children by accidentally flooding their rooms with harsh, bright light. Incorporating the décor of adjoining bedrooms into the design of your landing will create a seamless look that flows from one room to another. Using the same wall lights in your bedrooms and landing will create a unified style throughout the upstairs of your home.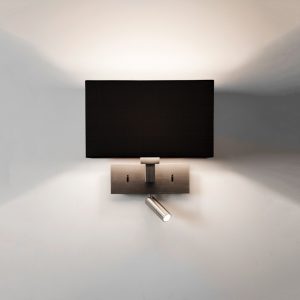 Hallways, stairs, and landings are all important, but often forgotten areas of the home. Taking the time to plan the lighting in these areas will significantly improve the look and feel of your property by helping to provide natural transitions between rooms. If you need any help in choosing the right light fittings for a hallway, stairs, or landing, then contact us today.

Maxine Clarke Senior Buyer
Maxine has been our decorative buyer since 2015. With her experience in working for consumer-led brands, she is the perfect person to pick out the latest lighting trends for both your home and business. Maxine has an eye for the best up-and-coming lighting from the UK and around the world and works tirelessly to add new brands to our portfolio. One of her trends to watch in 2020 is connectable garden lighting; with summer garden parties more and more popular, being able to build and extend your own outdoor lighting with spotlights, festoons and string lights has never been easier – simply plug and play.