We all like to update our home decor now again. Whether you pick out a new piece of artwork, upholster an old armchair, or switch out the curtains – you don't need to redecorate the whole house to give your home a fresh perspective.
One of our favourite ways to give any room a small but effective transformation is by updating your ceiling light with a new shade. They can add drama or class to a room, they can amplify your chosen style, and they're an easy addition to complement your furniture and wall colours.
Sometimes people shy away from updating their lighting because they don't want to deal with the effort of calling out an electrician – instead, browse through our selection of easy fit shades and upgrade your home decor today.
Industrial styles
If you're a fan of weathered wood, concrete and metallic materials in your home – you're probably no stranger to the industrial home decor trend.
We think the perfect accompaniment to this raw and masculine style is a beautiful filament bulb. Our Edit Guard ceiling pendant shade in matt black is an easy fit option that shows off the intricate detail of the bulb perfectly – making it a great addition to your industrial home.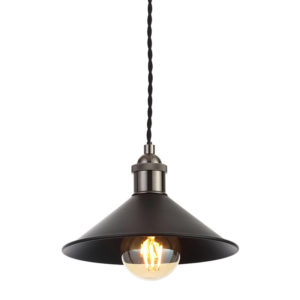 Alternatively, our Edit Basin Glass ceiling shade is another simple but effective, easy fit ceiling shade. The slight champagne tint gives a soft, warm glow and lets the filament bulb do all the talking.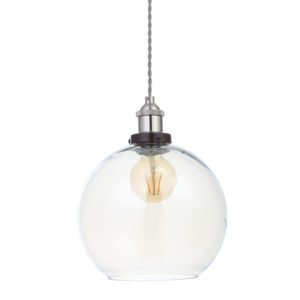 For an even more minimal look, the Edit Qualle lamp holder in brass is a flexible option that is supplied with wall and ceiling fittings to suit your individual home. It doesn't require a shade at all – giving it a relaxed and 'undone' feel.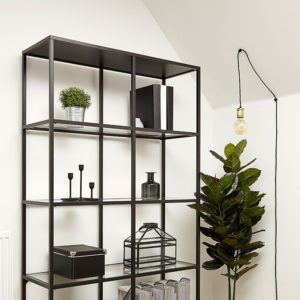 Unique patterns
Weird and wonderful patterns have seen a big return to the interior design scene in recent years.
Whether you're a fan of floral, animal or tropical prints – choosing a lampshade that reflects your unique personality is an easy way to add a touch of interest to your home, with no need for an electrician.
This Edit Botanical pendant shade is vibrant and fun. It would suit a neutral light room as a pop of colour, with white or cream walls and light wooden furniture. Simply take your old one off and swap it for this one to finish off the room perfectly.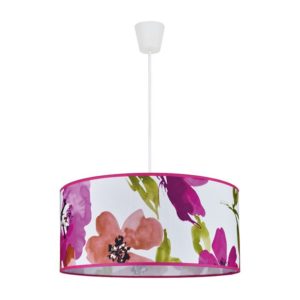 If you've got jungle fever, embrace it with this Dar Filip green leaf lampshade. The green leafy print goes perfectly in an eclectic living room – so pair it with a rich orange sofa and mid-century coffee table for a bold retro vibe.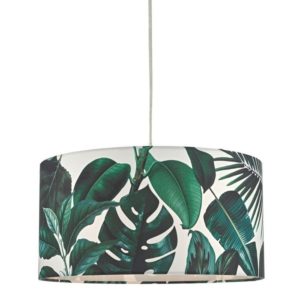 For an even more unique take – consider our Edit Leopard Print pendant shade for a really eccentric look. We think this looks great paired with antique furniture and vintage-inspired accents. Keep things simple though and let the lampshade speak for itself.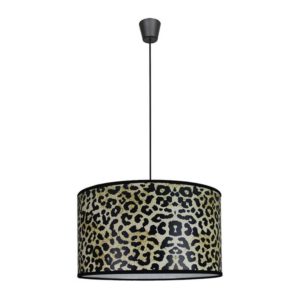 Boutique chandeliers
A glass chandelier is the ultimate style centrepiece, however, these can be expensive and require plenty of space to install. Instead, we offer a few choices to get the chandelier look with an easy to fit shade. Keep it low-key with our Dar Tobin pendant shade, or opt for ultimate glamour with the Dar Cybil Crystal shade.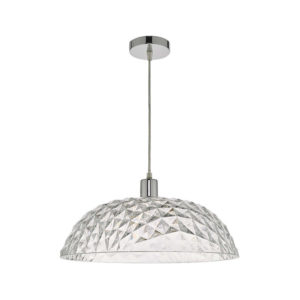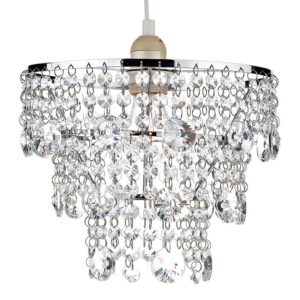 Whichever you choose, these options makes it simple to update your lighting at home – so you can wow your dining guests with your new boutique style, serving up some sparkling champagne and letting the crystal beads do all the talking.
Make sure you pair your extravagant new ceiling light with muted coloured walls and some shimmering home accessories for a classy and sophisticated look.
Children's lampshades
Of course, it's not just us grown-ups that like to update our rooms every now and again. As your children get older, their tastes and hobbies change too. Simply updating the lampshade in their bedroom could make all the difference to ensuring their room reflects their personalities perfectly.
Whether they choose stars, bears, unicorns or sunshine– the easy fit style makes it a quick and straight-forward update to your child's room, leaving you all more time to focus on playing!
We hope you've found a little inspiration for your next home update. As you can see, switching up the lighting in your home doesn't have to be complicated – our easy fit styles put the power back in your hands to make your own changes with no electrician in sight.
Take a look at our complete range of easy fit lights and start planning your simple home update today.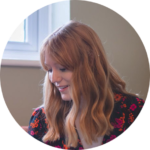 Sarah Nunn
I'm Sarah, a writer and content creator with a big passion for interior design. Having recently bought my first home, the world of renovations and home décor has taken over my life in a way I never imagined. My house is full of mid-century furniture and colourful eccentricities – but my fascination with new season trends spans from Scandi minimalism to Art Deco extravagance.