Vintage lamps are a fantastic way to add an old fashioned elegance and charm to your home. When we refer to the lamps in this article as vintage we do, of course, mean in terms of style rather than age.
The term vintage gets thrown around a lot when it comes to interior design but what does it really mean? Well, you could say it's about taking positive elements from the past and reusing them in some way. OK, but from what period of time and what are the characteristic that make something worthy of being called vintage?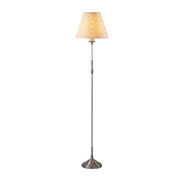 Antiquated Style
Effortlessly vintage
There really isn't a simple answer to this question. A piece of furniture could have a vintage pre-war feel to it or a vintage Tudor look, both very different in their own right. Take the Blenheim Floor Lamps – Antique Brass for example it's difficult to put a finger on why it has vintage style but it does.
Classic floor lamps like this seem to radiate antique character without having to try. It's so easy to imagine this lamp next to an old rocking chair in a corner in front of aged floral wallpaper.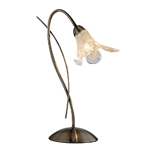 Versatility
Some vintage lamps can be used in a variety of ways with different furnishings to create many looks. The Lily Table Lamp could be placed on a simple wooden bedside table for an understated but elegant country cottage bedroom look. In contrast it could just as easily be situated on a beautifully ornate table next to a chaise longue for an Elizabethan style.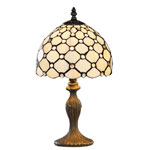 It just goes to show that vintage lamps are great accessories that can be used in loads of different ways. The Raindrop Table Lamp for example is the perfect way to add a vintage feel to your home with a twist of art deco. You may see this type of lamp in a trendy bar or café mixed into a kind of shabby chic style.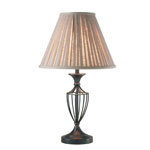 Vintage is in the eye of the beholder
In terms of defining vintage style it really seems to come down to your own personal feel for it. Vintage is such a broad term used in tons of different contexts that you really have to trust your opinion when it comes to antiquated style. The Demetrius Table Lamp just from its colour and shade seems to have a simple traditional feel to it. However the iron body work also gives it a slight industrial character.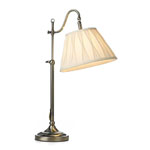 Two's company:
All of the beautiful lamps we have presented in this article work as individual pieces, but some of them also look great in a pair. This point can be illustrated perfectly with the Suffolk Table Lamp. A pair of these would look vintage chic placed at either end of a mantelpiece on top of a roaring fireplace.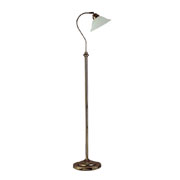 Different room different look
Lamps are such a versatile household accessory you can move them around and play with the look and feel of a room. You can even move them from one room to the next to create a different look. Take the Darcy Floor Lamp for example it would look magnificent next to an old green leather sofa in a very formal drawing room. Alternatively it would also look just as perfect next to a 1920's style dressing screen for a period bedroom vibe.
When we say something is vintage it is usually because it has features that remind us of a particular period in history and the style that goes along with it. Vintage lamps in particular can be used in so many different ways to create tons interesting looks and styles around the home.
For more inspiration check out our Lighting Ideas section.