The Ultimate Cordless Dimmable LED Picture Light is a great example of brilliant simplicity. In fact it's so good it's proving to be one of our most popular products ever. It delivers just about everything you could ever want from a picture light; perfect control, great flexibility, fantastic versatility, beautiful looks and surprising longevity. However you may simply want to check out our full range of picture lights.
Why Is It The Ultimate?
Picture Perfect
The Ultimate Cordless Dimmable LED Picture Light is perfect for showing off your paintings and photographs. Because it uses LED technology there's no risk to your pictures. Unlike standard fluorescent or incandescent bulbs LED's don't produce heat or UV light both of which can age the images on display. Fluorescent lighting is particularly bad for pictures as they generally emit an even higher level of UV than their incandescent counterparts. Ultimately it's best to avoid both if possible.

Effortless Control
Thanks to its remote control you can adjust the level of illumination that your Ultimate Cordless Dimmable LED Picture Light provides, allowing you to set the ambiance for your display. A single remote can control multiple lights, so you don't need a number of different remote units for your picture lighting.

Looking Good
Not only will these lights make your pictures look their best but they're extremely good-looking as well. We've just added the new Satin Nickel finish to our existing range of Antique Brass or Polished Brass options so whether you're looking for something traditional or more modern we have a choice of styles that will work with any decor. And as we're the exclusive UK stockist of the Ultimate Cordless Dimmable LED Picture Light you know where to come to get everything you need.

Easy To Install
Using the word install is a bit misleading as there is little installation required. All you need to do is select which picture or feature you want to show off and then screw the picture light to the wall, that's it! So you no longer have to think about calling an electrician to wire in a new fitting, or have the location of your pictures dictated by an existing light fitting; you have complete control over where they go.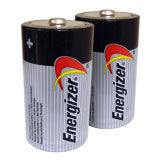 Long Lasting Light
The running costs of this Picture Light is very low. Powered by 4 standard D batteries for the light and 2 x AAA batteries for the remote each light will run for over 100 hours or more if you don't have it on the brightest setting. It's completely up to you what setting you have the light on and a simple touch of a button will allow you to restore it to full brightness.
These picture lights are great for illuminating paintings and photographs up to 3 feet wide but they are also ideal for smaller pictures as well and will fit conveniently where needed.
When it comes to lighting artwork and pictures the Ultimate Cordless Dimmable LED Picture Light really lives up to its name!
Why not view our complete range of Picture Lights?
Looking for more inspiration? Try our Lighting Ideas section.

Andrew Evangelidis Head of Buying
Andrew is an experienced buying professional who takes an entrepreneurial approach to identify new lighting solutions and ensure Lyco have first-to-market ranges for our customers. Having previously worked for well known brands such as Wickes, Carphone Warehouse and Toys R Us, Andrew has now turned his hand to sourcing commercial lighting and ensure our customers receive top brand quality products at marketing leading prices. He manages a team of commercial and decorative buyers who travel the world finding new products that our customers don't even know they need yet.