Mood lighting needs some serious thought and consideration when you are trying to set the scene for an occasion, be it a well-planned dinner party or quiet night in with a DVD.
Lighting not only dictates the ambience for a particular room but also affects the mood of the people in that room, for example soft and inviting light will generally aid relaxation, while sharp or bright light will usually promote concentration.
In this article we are going to look at how you can use different light sources in your home to influence mood.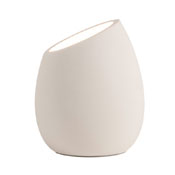 What mood are you trying to create?
Cuddling up with a DVD
Everyone loves unwinding and relaxing in front of a film. To get maximum enjoyment out of it you need everything to be perfect. You may want to order some takeaway and indulge in a glass of wine or a beer. The Limina Plaster Floor Uplighter is perfect for creating a cosy environment by casting the light upwards to soften the overall ambience.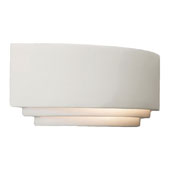 A romantic dinner
Cooking a romantic meal at home for that special person requires preparation and care. Choosing the right mood lighting is, of course, a key factor. Clearly a candle lit meal is the height of romance, but it can be a little bit dark eating by candle light alone. The Amalfi Ceramic Wall Light will add soft tonal illumination to your dining room.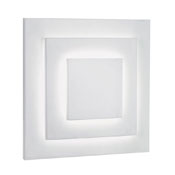 Elegant accent lighting for sophisticated living
It feels great when you get your home décor matched perfectly to your personality. If you love mood lighting that gives off an air of cool sophistication then you may want to install the Harmony Wall Light. This type of accent lighting will make your home feel modern and cutting edge as soon as you turn it on.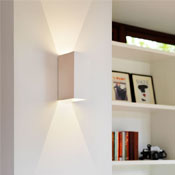 A modern dinner party
If you are throwing a dinner party and just have to have everything absolutely perfect to really wow your guests then you need to set the tone for the evening. The Parma 160 LED Wall Light provides strong crisp lighting to exhibit your beautifully prepared meal. However the light is tempered by its up and downward distribution giving it a charming modern style.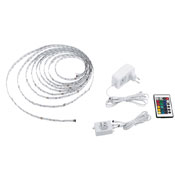 A weekend soiree
It's great fun to have impromptu parties and friends over for drinks. 5M LED Flexi-Strips are a fantastic way to put people in the Saturday night mood. You plug them straight into the mains and you're away, and with an adhesive backing you can stick them anywhere. They can also be cut every third LED, so you can spread them out as required.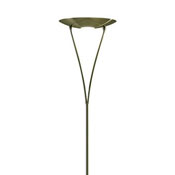 Calming the family madness
At the weekend most families can get a bit wild and out of control. It is therefore essential to create the right type of calming environment to get everyone settled down in the evening. The Opus Uplighter Floor Lamp is not only a great way to pacify the whole family but it will also work well with many different styles of décor.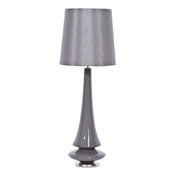 Relaxing at the end of the day
No matter how stressful your day has been comforting bedroom lighting can help to put you in a more relaxed mood before you go to sleep. The Spin Grey Table Lamp is perfect for unwinding while lying on your bed watching TV or reading a good book.

For more inspiration try our Lighting Ideas section.
Maxine Clarke Senior Buyer
Maxine has been our decorative buyer since 2015. With her experience in working for consumer-led brands, she is the perfect person to pick out the latest lighting trends for both your home and business. Maxine has an eye for the best up-and-coming lighting from the UK and around the world and works tirelessly to add new brands to our portfolio. One of her trends to watch in 2020 is connectable garden lighting; with summer garden parties more and more popular, being able to build and extend your own outdoor lighting with spotlights, festoons and string lights has never been easier – simply plug and play.