The term modern lighting is all encompassing and can be used to describe contemporary style as well as state-of-the-art technology. Modern lighting can enhance your décor with some pieces considered as works of art in their own right. It can also provide you with an energy efficient light source or be used in areas which are tricky to illuminate.
Let's take a look at some of the best modern lighting on today's market.
The New World Of Lighting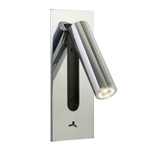 LED Technology
Advanced LED technology has paved the way for robust energy efficient lighting. Requiring very little power, LED lighting boasts 80% energy savings compared to a standard incandescent bulb. With extensive lifespans of over 30,000 hours and greatly reduced maintenance costs, an LED fitting such as the Edit LED Reading Light – Polished Chrome is modern lighting at its best. The small scale of the integrated LED means it can be used in compact fittings for a seamless finish.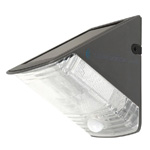 Solar Power
Outdoor lighting has become increasingly popular and although you may not think of solar powered lighting as a modern phenomenon the use of LEDs in this field has revolutionised it. An LED solar powered light such as the Tamara Solar LED Security Light can now offer effective illumination after dark and provide a bright light to your outdoor space.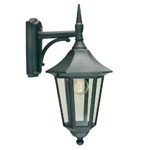 Modern Finishes
Thanks to the use of advanced painting and treatment systems, the finishes on some outdoor lights are so robust today that they are fully protected against corrosion and can even be sited with confidence in coastal locations. The Valencia Wall Hanging Lantern from Scandinavian designers Norlys is an elegant example of a fully protected and hardwearing exterior light which can be positioned anywhere outside your home.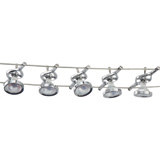 Innovative Design
Modern lighting needs to be functional as well as pleasing on the eye and a good example of innovative design comes in the form of wire lighting. Ideal for lower uneven ceilings, it gives a modern twist to traditional spotlighting. Flexibility is also important and can be seen with the Sunbeam Wire Light System which can be wall or ceiling mounted to fit your room dimensions.

Quick to install and perfect for discreet under cabinet lighting, flexi strips offer a modern approach to lighting when space is limited or a seamless finish is required. For a colour changing alternative take a look at the 5M LED Flexi-Strip – RGB Colour Changing.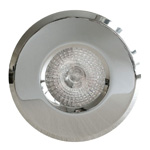 Regulations
Building regulations have influenced modern lighting design with the introduction of fire rated fittings. The same can be said of IP ratings which are designed to indicate whether or not a fitting is safe and suitable for placing in specific bathroom zones. The Shower Light – Brushed Chrome is both fire rated and fully tested for 90 minute ceilings. It carries an IP65 rating so is also completely protected against jets of water.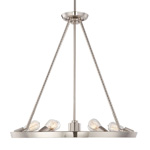 Contemporary Styling
A carefully chosen piece of modern lighting can take centre stage in a room creating real impact and a sense of style. By way of example, take a look at the Theatre Row 7 Light Pendant – Silver. This eye-catching contemporary designer fitting features exposed bulbs and interchangeable suspension rods adding to its cutting edge look.
Developments in modern lighting are ever evolving thanks to new technology coupled with the desire to find the most energy efficient light sources. The emphasis on home interiors is also pushing forward contemporary lighting design.
For more help and advice see our Lighting Ideas section.