Exam season is a stressful time. There's coursework to be finalised, tests to prepare for, and revision notes to be written up. The pressure is on to get the best grades possible so you can head off to your favourite college or university, or even land your dream job.
Having a study space at home that is designed to improve your concentration and increase your productivity is the first step towards exam success. You'll probably be needing a suitable desk, a chair that supports your back, and some storage to keep your notebooks and equipment organised.
The next thing you'll want to think about is getting the lighting sorted. We've got some ideas on how to make the most of your study space, and how a few small tweaks could be the key to helping you knuckle down and get the results you want.
Choosing the right coloured light bulbs
The first change you can make to your study space is an easy one – change the light bulbs!
Daylight bulbs are known to encourage alertness and improve performance. This is why many offices use them in meeting rooms, to help ensure their staff are working as productively as possible.
So, whether it's your main ceiling light or a desk lamp, switching out the bulbs could be a great way to make sure you're getting the most out of your work space.
At Lighting Direct, we have a couple of options for you. Our wide range of LED daylight bulbs are perfect for work spaces that are used solely for studying. However, if you want the option to change the lighting when you're not using the room for study, you might want to consider our selection of Smart White Changing bulbs.
The Smart bulbs give you the option to control the bulb from a remote on your phone, so you can choose daylight for your study sessions but still create warmer glows for relaxing after your work is done.
Utilising the right lights for the right tasks
Studying for exams or working on coursework can often involve a variety of different tasks. Whether you're typing up an essay for your English class, drawing up graphs for Maths, or creating a collage for art – you'll want your lighting to reflect your needs.
For the note-taker:
It's no good just having the main light on if you're facing the other way and creating shadows over your textbook. If you're a note-taker who does a lot of reading and writing, you might want to consider a traditional desk lamp like our House lamps in black or white – just remember to pair them with a daylight bulb for maximum productivity.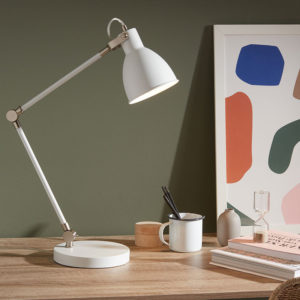 For the visual learner:
If you're more of a visual person who likes to cover your desk in flashcards, pictures and other revision aids – you might find yourself a little short for space. Our Ross LED clip-on lamp could free up some room on your desk while also helping to create light focus on whatever it is you're working on.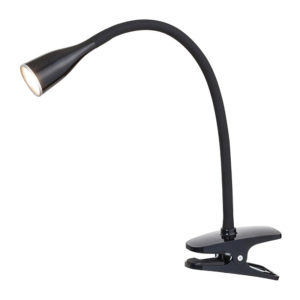 For the creative teen:
If desk space is really a premium, you could consider removing lamps from the desk completely and utilising the wall space to generate light instead.
These modern looking spotlights are independently adjustable, giving you the flexibility to choose where to point the light, while freeing up space on your desk for your sketchbooks, paint pots, empty crisp packets, and anything else that helps you release your creativity.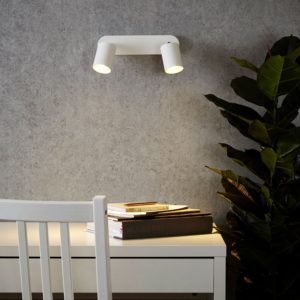 Good luck!
We know you'll have already been told what food to eat on exam day, what tools to invest in for revision, and what areas you need to focus on. But getting the lighting right in your study space can be just as important for ensuring your study time is effective and your exams go smoothly.
Hopefully you've learned a few easy ways to make sure your lights are working properly for your needs. Now go out and smash those exams – good luck!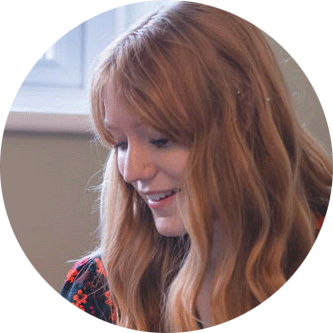 Sarah Nunn
I'm Sarah, a writer and content creator with a big passion for interior design. Having recently bought my first home, the world of renovations and home décor has taken over my life in a way I never imagined. My house is full of mid-century furniture and colourful eccentricities – but my fascination with new season trends spans from Scandi minimalism to Art Deco extravagance.