Happy New Year!
2019 was a great time for us at Lighting Direct. We enjoyed another year of brightening your mornings, illuminating your homes, and lighting up your parties.
From the everyday ceiling lights to the atmospheric lamps – and everything in between – today we're putting the spotlight on what turned out to be your favourite lights last year.
#1 – Eglo Riga Twin LED Outdoor Wall Light (29926)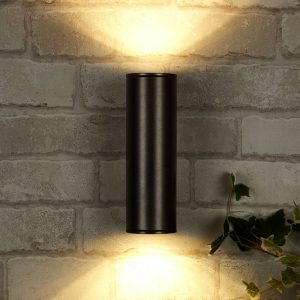 First up, we have the Riga LED Wall Light.
A set of galvanised steel twin lights with a stunning anthracite finish – they emit an up-and-down pattern of light that is ideal for enhancing the entrance to your home, or for framing doorways.
It's easy to see why the Riga has been our top seller for two years running, as the simple style and great price makes it a must-have piece for every home. Complete with PIR sensor for energy saving, this product is also available in stainless steel, for a timeless finish.
#2 – Lucide Claire Half Lantern Outdoor Wall Light (41930)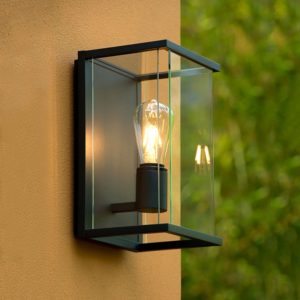 The die-cast aluminium wall light is a stylish outdoor piece, with an anthracite finish and clear glass panes.
A gorgeous looking light, the Lucide Claire Half Lantern comes with a built-in PIR sensor – so you can position it perfectly at the front of your home as a warm welcome for any guests.
Alternatively, the lantern is a stunning option for the back garden too. Pop it near your patio seating area to light up your summer parties.
#3 – Astro Milo and Amalfi Ceramic Wall Lights (28494 and 28706)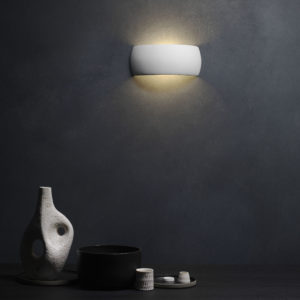 Both the Milo and the Amalfi ceramic wall lights were popular last year. With their smart and classic style, neutral colours and ambient up-and-down light patterns – they're perfect for any interior.
The neutral ceramic finish acts as a blank canvas, so these wall lights can be painted if preferred. Whether you match them to your wall colour, or brighten them up with an artistic design, these ceramic lights are wonderfully versatile.
We have a wide range of up-and-down wall lights available. View the full selection here.
#4 – Eterna Eco Batten (61053)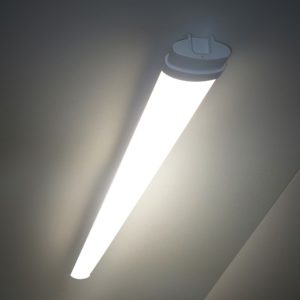 The next entry into our bestsellers list is this Economy LED, weatherproof polycarbonate batten. Pre-wired with a 1.5 metre cable, these products give off a cool white colour and have an average life expectancy of 30,000 hours.
While commercial lighting isn't what we're usually known for here at Lighting Direct – this product is great value and perfect for garages, sheds, lofts and sheltered areas. So we can see why it's popular.
With a high energy rating, long life expectancy and guarantee – these Eterna Eco Battens are the perfect alternative to fluorescent tubes. Offering the same bright, even light, but without the excess energy use. They can even be recycled at the end of their (very long) lifetime.
#5 – SLV Spotlight (29066)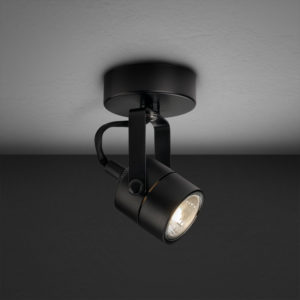 Ideal for modern living spaces where smart illumination is required, the Spot 79 Spotlight in black is always near the top of our bestselling list.
With a stylish and modern feel, these spotlights are perfect for kitchens or illuminating gallery walls.
Made from aluminium, these spotlights are adjustable with 350° rotation and 180° tilt, so you can point the light to focus on a particular area – whether it's food preparation stations, artwork on the walls or anything else.
Combining flexibility, durability and style – this spotlight enhances any contemporary setting.
#6 – Trimless Downlight (28432)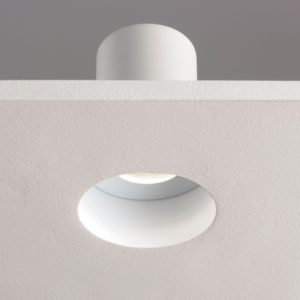 The Trimless Fire Rated Downlights are perfect for seamless contemporary lighting in your home. With a white finish and a glass diffuser, these downlights are set into the ceiling and are plastered over for a seamless finish.
Perfect for bathrooms and kitchens alike, it's no surprise these lights have made the bestselling list for 2019.
If you're looking for a similar product for your home – our new, exclusive and amazing value downlight alternative comes with a 5 year guarantee and quick connectors for easy installation.
Bring on 2020
We love reflecting on our bestselling lights each year, and we can't wait to find out what your favourites are in 2020.
Keep an eye on our website for new ranges launching throughout the year, and make sure you're signed up to our newsletter to be the first to hear about our special offers and new products.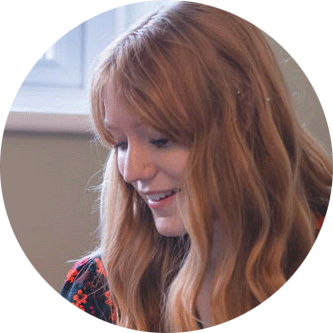 Sarah Nunn
I'm Sarah, a writer and content creator with a big passion for interior design. Having recently bought my first home, the world of renovations and home décor has taken over my life in a way I never imagined. My house is full of mid-century furniture and colourful eccentricities – but my fascination with new season trends spans from Scandi minimalism to Art Deco extravagance.