The breadth of choice of outdoor wall lights is huge so to make things easier when making your selection use a simple checklist. Firstly consider the size of the space that requires lighting; do you have a small porch area or a large patio to illuminate. Secondly think about the style and size of the outdoor wall light and how it will suit your setting. Finally think about the function of the light; is it a decorative fitting you are after or a more robust security light. Follow these 3 initial steps to start off your search.
Let's take a look at some of the options out there – looking at both form and function.
Outdoor Wall Light Inspiration
Security Lighting
If you have a larger space to illuminate and are looking for a practical and robust wall light with an integrated PIR motion sensor then the Robotic LED Security Floodlight is a strong contender, perfect for the front or rear of your property. The light activates when movement is sensed within a 8M, 210° degrees range and has a robotic head to follow the intruder for added security; ideal for deterring intruders from a large deep garden.
Contemporary Style
A carefully chosen outdoor wall light will enhance any exterior setting and will create a stylish impression if positioned strategically around your home.
If a contemporary light fitting appeals then why not take a look at the Edit Coastal Arctic Wall Washer Light. This galvanised steel wall washer is designed to be positioned facing downwards and thanks to its frosted polycarbonate diffuser provides an even distribution of light. It is, however, only IP23 rated so it needs to be installed in a sheltered area outdoors.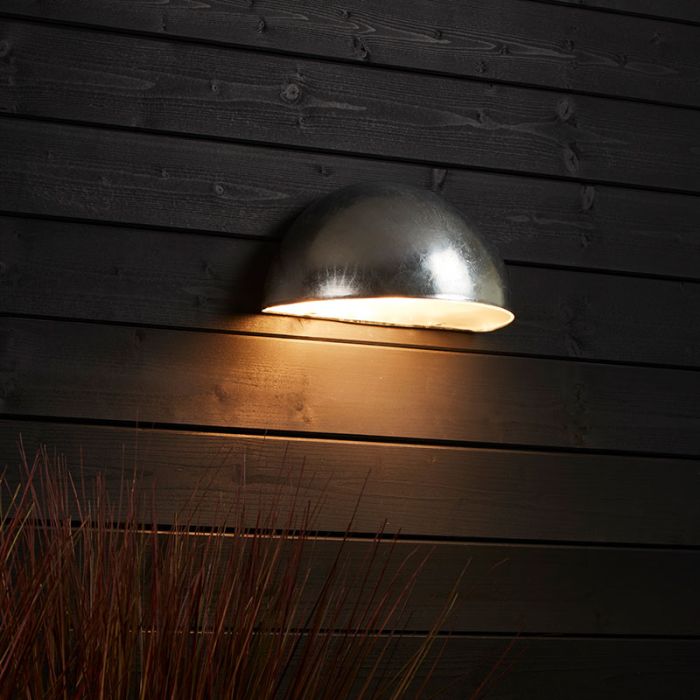 Traditional Style
For an elegant and traditional outdoor wall light the Searchlight New Orleans Wall Lantern will not disappoint. This handsome exterior light teams die cast aluminium in a black/gold finish with clear glass panes for an authentic look.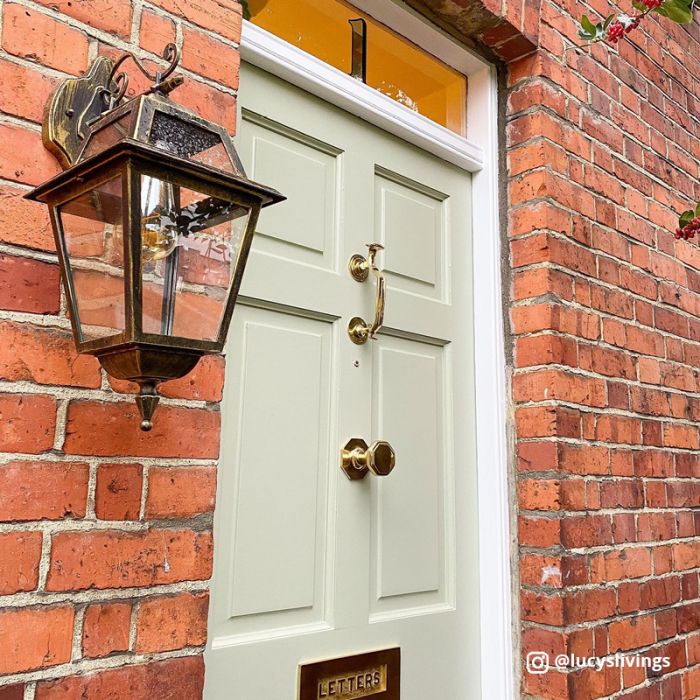 Smaller Spaces
However small your outdoor area, don't shy away from installing a wall light. Choose a compact streamlined fitting such as the Edit Pimlico LED Wall Light for a sleek look.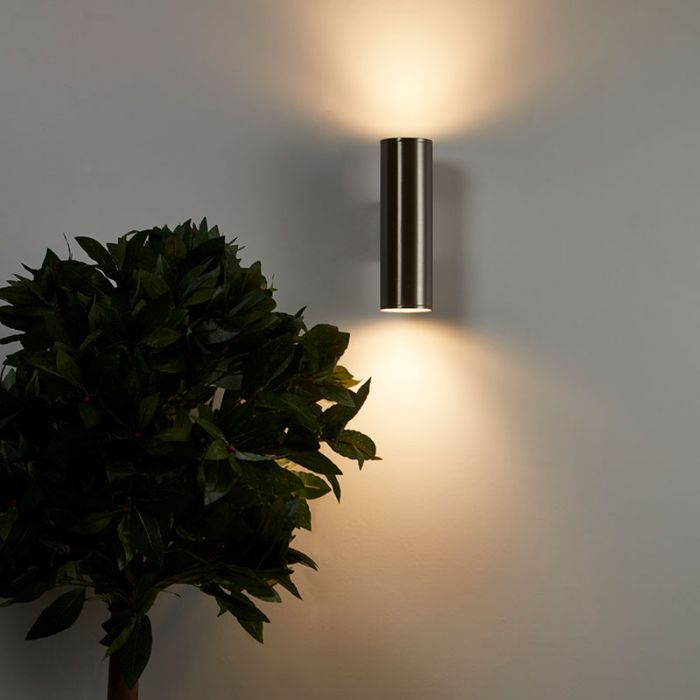 Alternatively, select a recessed piece of lighting such as the energy efficient Astro Coastal Arran Square Recessed Wall Light – Antique Brass which will take up very little room.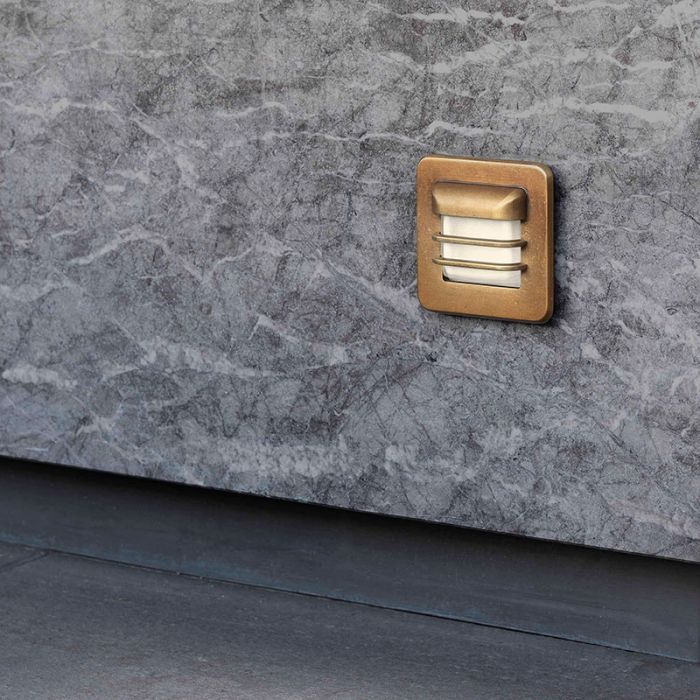 Coastal Locations
The Geneve Up and Down Light – 40W – Graphite is a smart choice if you are looking for a striking designer light for positioning outside a property in close proximity to the sea. When selecting your exterior wall light always consider whether the outdoor space is sheltered or fully exposed to the elements. If the latter is the case then look for an outdoor wall light with a high IP rating for protection against harsh weather. In the case of coastal locations look for a fitting that is suitable for that climate. The Geneve carries an IP54 rating coupled with a 25 year anti-corrosion guarantee making it ideal.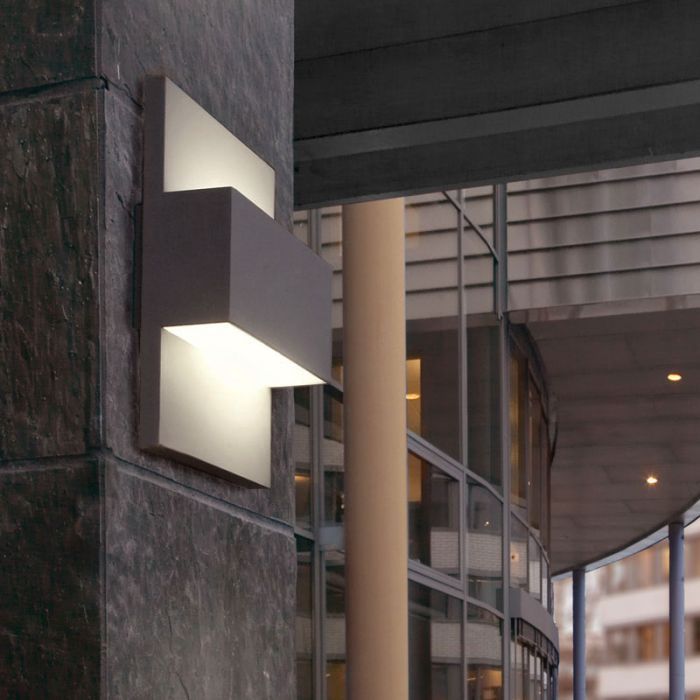 Good outdoor wall lights, whether used to make a design statement outside your home or used as a multi-purpose security light need to be chosen carefully so they suit the area which needs illuminating. Ensure where possible that you select an energy efficient option.
Why not check out our full range of outdoor wall lights.
Or for more inspiration take a look at the Lighting Ideas section.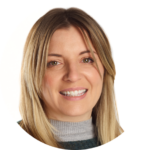 Maxine Clarke Senior Buyer
Maxine has been our decorative buyer since 2015. With her experience in working for consumer-led brands, she is the perfect person to pick out the latest lighting trends for both your home and business. Maxine has an eye for the best up-and-coming lighting from the UK and around the world and works tirelessly to add new brands to our portfolio. One of her trends to watch in 2020 is connectable garden lighting; with summer garden parties more and more popular, being able to build and extend your own outdoor lighting with spotlights, festoons and string lights has never been easier – simply plug and play.