If you've ever been employed in a badly lit, stuffy office, you'll know exactly how oppressive the atmosphere can be. Perhaps your working environment was illuminated by ever-flickering fluorescent lamps? Never helpful, but it wouldn't cause ill health in its own right.
Often poor lighting is accompanied by poor air quality; the two things combining or acting individually to trigger headaches, dry throats, queasiness, and a general feeling of malaise. It doesn't take much imagination to realise that these are not conditions conducive to doing your best work.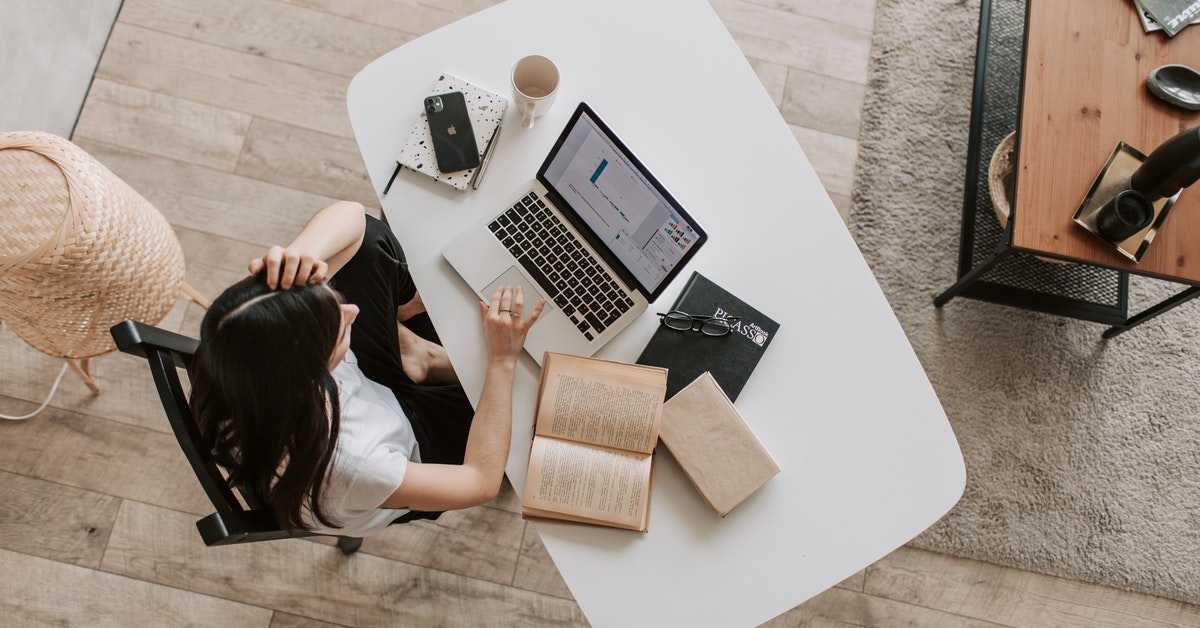 One of the beauties of designing a home office or study is that few people care more about your health and mental wellbeing than you do. You're completely free to create a space that inspires you to work, and works to inspire. And listen, if you're more of a disorganised, scattered paper, coffee-mug-stuck-to-the-desk type of guy or gal, perhaps now is a good time to consider what might be possible with an office revamp. Click here for office lighting.
Monitor in the middle
At the heart of most modern home offices there lies a computer, so it's worth spending a few moments considering how your choice of lighting affects your use of a PC, and more specifically its monitor and your health. Avoiding glare is a good, general-purpose place to start – that's a universal 'want' and the reason why monitors sometimes come with light shields. Cutting out glare is a major step in reducing risk of eye strain and associated problems such as persistent headaches.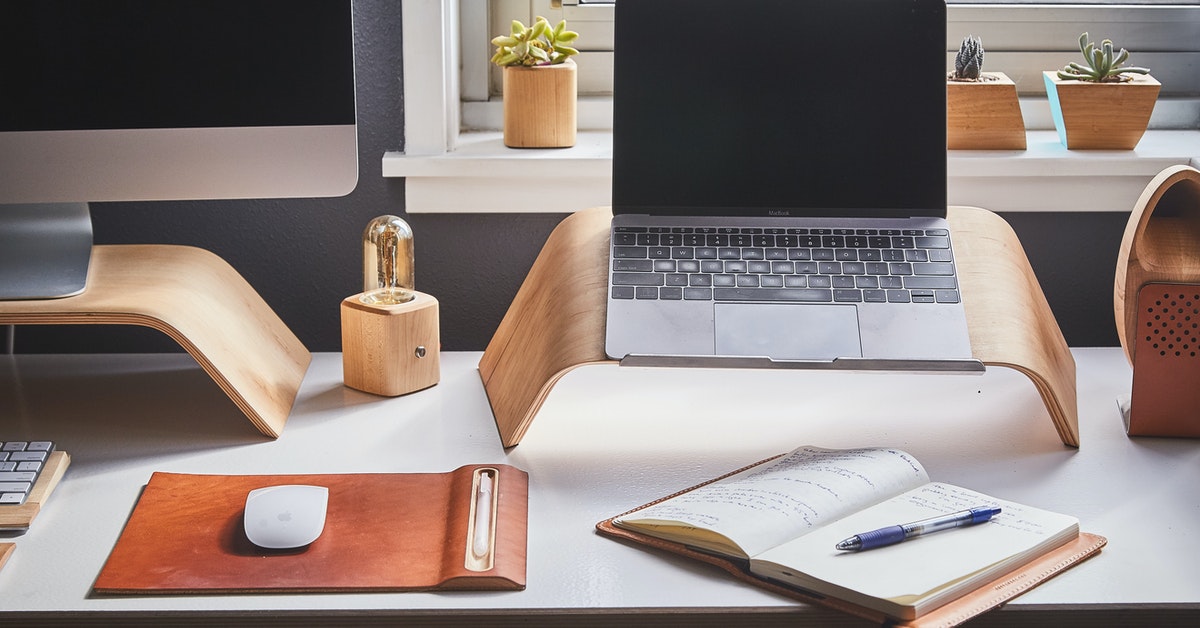 Graphic artists and photographers of serious intent often use a desktop monitor that is calibrated and profiled, and for them it's useful to think of ambient lighting as an extension of the calibration process. It's sometimes said for these purposes that your monitor should be the brightest and darkest part of the room, so in other words you don't want any harsh, direct light hampering your eyes' ability to discern the full tonal range of your monitor, but you also don't need to be working in a cave. Light sources need to be positioned thoughtfully, and controlled in their output according to the task at hand.
Overhead lighting solutions in a home office might include the Hyssna 3-Light Spotlight or the stylish Edit 5 Light System. The advantage with either of these is that you can direct the light to those areas of your office that need illumination, whilst also avoiding the problems of screen glare or immovable dazzling light. The Scope wire lights, as well as being very contemporary in appearance, are a particularly versatile solution for ceilings that are sloping or uneven, with 5 small spotlights being positionable anywhere along a 5m unsupported span.
An alternative solution for subdued lighting might be the trusty traditional shaded lamp. Lighting-Direct offer the Chelsea Floor Lamp and Table Light: an attractive pair of coordinated and stylish lamps with soft and even distribution of light that's ideal as general office illumination, along with a helpful table.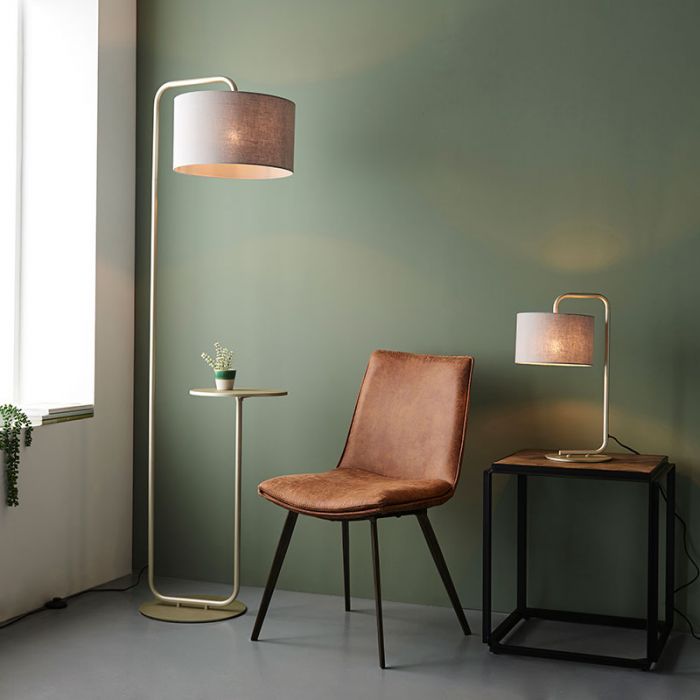 Ambience matters
The importance of creating ambience should not be underestimated when planning a home office, so you can make your workspace as cosy as you like. When you're burning the midnight oil, there's something rather lonely and dispiriting about using a monitor as your main source of illumination.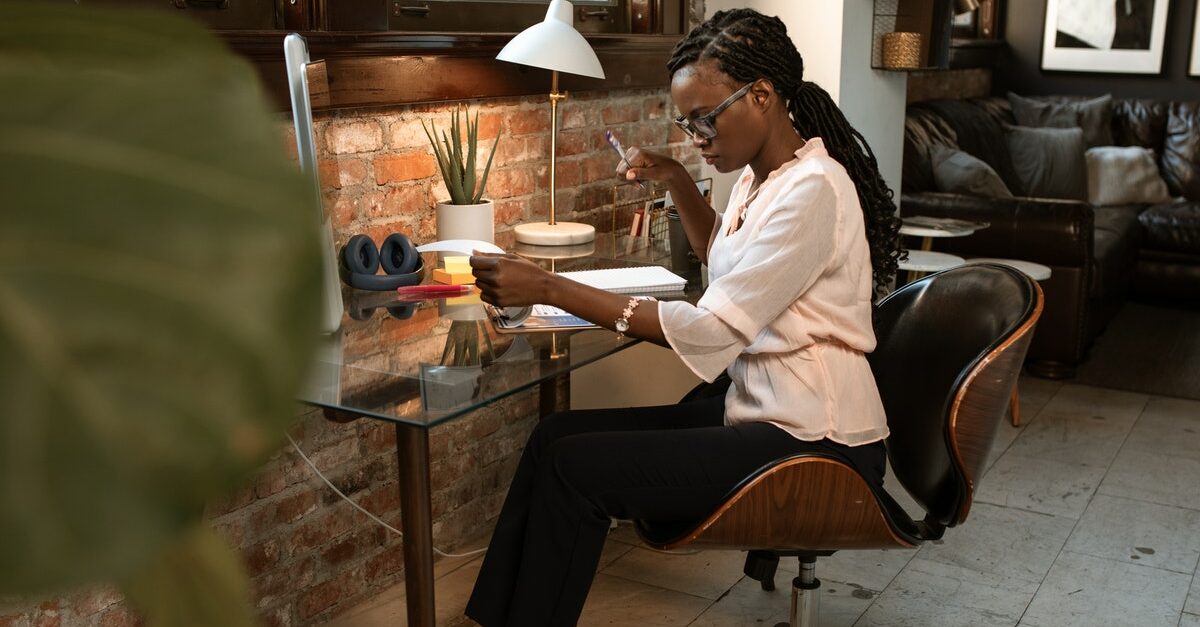 One of the possible uses for a desk lamp – particularly one that is easily manoeuvrable and has a small footprint – is to position the head so it's hidden behind your screen. This adds a glow of wall-washing rear 'corrective' lighting that helps create soothing atmosphere and again reduces the likelihood of eyestrain. Some of the more expensive modern TVs incorporate the same idea, emitting a glowing light from behind and around the back of the television. Something like the Searchlight Flex Desk Light might be ideal for just such a purpose, as well as being a versatile and inexpensive task light. Corrective ambient lighting can also be concealed creatively behind your desk space using LED rope lights, or flexi-strips.
Light up those words
Most of us read and write in our home office, and with that in mind Lighting-Direct offer an exciting range of task-suited lights. The beautiful Hugo Desk lamp has an easily adjustable head and simple on/off controls, and comes in a variety of finishes. Alternatively, a more traditional look can be achieved with the handsome Ranger Desk Light.
Attention to detail
Perhaps your office is also a workshop or leisure space? Ideal for detail-orientated pastimes or vocations such as needlecraft, reading small-print books, precise assembly or repair work, or producing finely-detailed drawings, the attractively priced Magnifying Desk Light from Lighting-Direct is a further means of avoiding eyestrain! It has a 1.5x magnification, a long-reaching extendable arm, and an included 22W circular bulb that delivers shadowless light at close quarters whilst boasting an impressive 10,000 hours of expected service.
Whether you're a professional, semi-professional, hobbyist, established business, small start-up, contracted or freelance worker, Lighting-Direct can assist in creating your ideal home office. The solution needs to be tailor-made and practical; it needs to be organic and easy on the eyes, and by putting yourself first you'll have a shot at being more productive than you ever thought possible.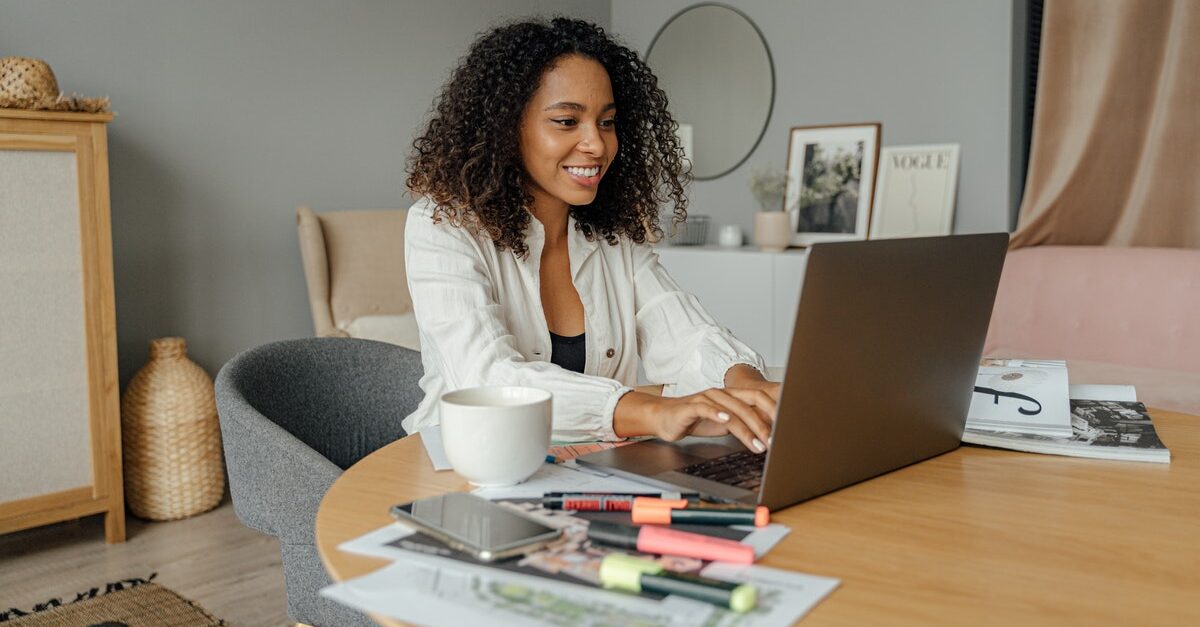 Looking for more inspiration? Try our Lighting Ideas section.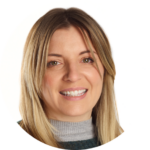 Maxine Clarke Senior Buyer
Maxine has been our decorative buyer since 2015. With her experience in working for consumer-led brands, she is the perfect person to pick out the latest lighting trends for both your home and business. Maxine has an eye for the best up-and-coming lighting from the UK and around the world and works tirelessly to add new brands to our portfolio. One of her trends to watch in 2020 is connectable garden lighting; with summer garden parties more and more popular, being able to build and extend your own outdoor lighting with spotlights, festoons and string lights has never been easier – simply plug and play.