Updating your ceiling lights used to consist of simply buying new lampshades that match the new décor and that was that. Now we have an enormous choice of ceiling lights in various styles and designs. We have come to appreciate the benefits of choosing the right lighting for a particular room. A light fitting can either make or break the overall impact of the décor.
Things to consider
When buying ceiling lights there are a number of aspects you should consider, but the most basic rule to remember is: Don't fall into the trap of buying a ceiling light fitting you like and then trying to work out which room it might suit. Do it the other way round. First look at the room and then look for ceiling lights that will enhance it.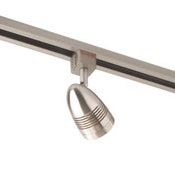 Size of room
First you need to consider the width. Long, narrow rooms are awkward to light effectively. Instead of a centrally mounted pendant ceiling light you may want to go for track lighting. Several spotlights are mounted on a track to provide a more versatile distribution of light. A fine example of this is the Robus Acorn 3 Light and Track Kit. This one is particularly well suited to a kitchen or dining area. You can add additional track and spotlights of up to thirty metres.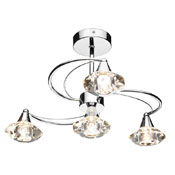 Height is crucial
Pendant lights and chandeliers work great with higher ceilings but if you have low ceilings, as in many modern homes, flush and semi-flush fittings may be better. The example here is the Luther 4 Light Semi-Flush ceiling light with crystal glass shades and a polished chrome finish. It's a truly elegant addition to any living or dining room.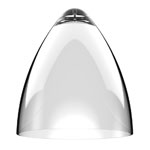 The easy way to update
For a quick and easy way to revamp your home lighting décor you can't beat simply replacing the shades on your existing ceiling lights. There's nothing wrong with going for the lazy option as long as you get the style just right, for example the Funk 27 transparent shade will instantly give a room a modern and stylish feel.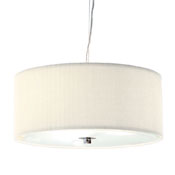 Keep it simple and you won't go far wrong
At Lighting Direct we have lots of products that make a bold statement on their own. However if you are not 100% sure about what works stylistically in a particular room there is nothing wrong with playing it safe with a simple neutral ceiling light. Have a look at the Dar Zaragoza 3 Light Cream Pendant for example.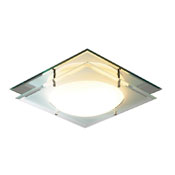 Lighting for wet rooms
In the Bathroom you need to consider IP rating as well as size and style. If you are not familiar with IP ratings, consult Lighting Direct's excellent "Guide to IP Ratings" and all will become clear. Briefly the IP rating measures how well the fitting is protected against ingress of dust and water. As an example, if you take a look at the Mantra Semi-Flush Fitting, you'll see that it is IP44 Rated, which means it is suitable for the bathroom.
Childproof
In rooms predominantly used by children you'll want everything to be child friendly. Lighting Direct has a range of fittings specifically designed for children. The Speedy Flush for example delicately diffuses the light for a soft illumination perfect for the little ones who want to fall asleep with the lights on.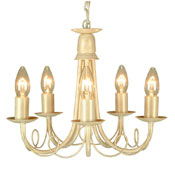 The amount of illumination
You should also consider how much light you want and/or need for a particular room. Larger rooms, obviously, need larger fittings to light them appropriately. The Minster 6 Light Dual Mount in Ivory/Gold is an elegant fitting perfect for a larger room. Alternatively you may want to use a number of smaller fittings. It all depends on the lighting style you are trying to achieve.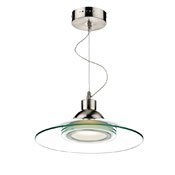 Efficiency is key
LED or dedicated low energy fittings are well worth considering for their long life and cost efficiency. The Kasko LED Ceiling Fitting gives you all the benefits of LED lighting. You will generally have to pay a little bit more for the initial layout for LED fittings but don't let that put you off as the return will be well worth it.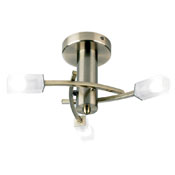 To co-ordinate or not?
Ceiling lights that are part of a co-ordinated range can be really helpful to develop a complementary décor throughout your home. Take the Kennedy 3 Light Semi-Flush Fitting in Antique Brass for example. It is part of a range that encompasses a selection of wall lights, table lights and floor lights as well as ceiling lights.
Is it you?
Your ceiling lights, along with your general décor, should reflect your tastes and personality. Lighting Direct offers fittings in a whole range of different styles from traditional and retro right through to the most contemporary designs. Browse them all to find the style that best reflects who you are.
It is a good idea to keep these ten tips in mind whenever you are looking for ceiling lights. They should help you make the right choices. If you are still not sure about anything, Lighting Direct's experts are here to help, you only need to get in touch.
Now you know what to bear in mind when looking for ceiling lights, why not take a look at our full range of ceiling lights.
Alternatively for more inspiration try our Lighting Ideas section.

Maxine Clarke Senior Buyer
Maxine has been our decorative buyer since 2015. With her experience in working for consumer-led brands, she is the perfect person to pick out the latest lighting trends for both your home and business. Maxine has an eye for the best up-and-coming lighting from the UK and around the world and works tirelessly to add new brands to our portfolio. One of her trends to watch in 2020 is connectable garden lighting; with summer garden parties more and more popular, being able to build and extend your own outdoor lighting with spotlights, festoons and string lights has never been easier – simply plug and play.