There are many reasons to install cabinet lights, both practical and decorative. It all depends on what you need them for. For example they make great task lighting for the kitchen, but can also be used as display lighting in the dining or living room.
Uses for cabinet lights in the home
Kitchen task lighting
Kitchen under-cabinet lighting helps to eliminate shadows when you are preparing food. Fluorescent tubes are a very popular choice for under-cabinet lighting. They use a fraction of the energy of filament-burning lights, last about five times longer and produce very little heat.
T4 and T5 fluorescent tubes are both appropriate choices for this type of task lighting. The main difference between T4's and T5's is the thickness of the tubes. The T4 has a half-inch diameter, while the T5 is five-eighths of an inch.
The high-quality IP20 rated Eterna Slimline 20W Linkable Strip Light with connectable ends allowing you to link them for customized lengths. This modern fitting does not have the monotonous flicker and hum of earlier-generations.
Discreet display lights
If you need subtle display lighting for your favourite ornaments or trophies you may want to consider strip lighting like the Tagra 30W Daylight Easy To Use Tape Light. Remember when installing display lighting to try to make sure the fittings are out of sight.
Small cabinets? No worries
The size of your cabinet is very important when choosing suitable lighting. For example, if you are concerned that it may be too small to install lighting into  then you may want to consider some LEDVance Linear LED battery operated cabinet lights. Simply fix to cabinet without the need for an electrician, using the magnetic self-adhesive back plate (that also enables easy removal battery changes) and enjoy your cabinet lighting. For ultimate convenience the integrated PIR sensor will illuminate your space when you need.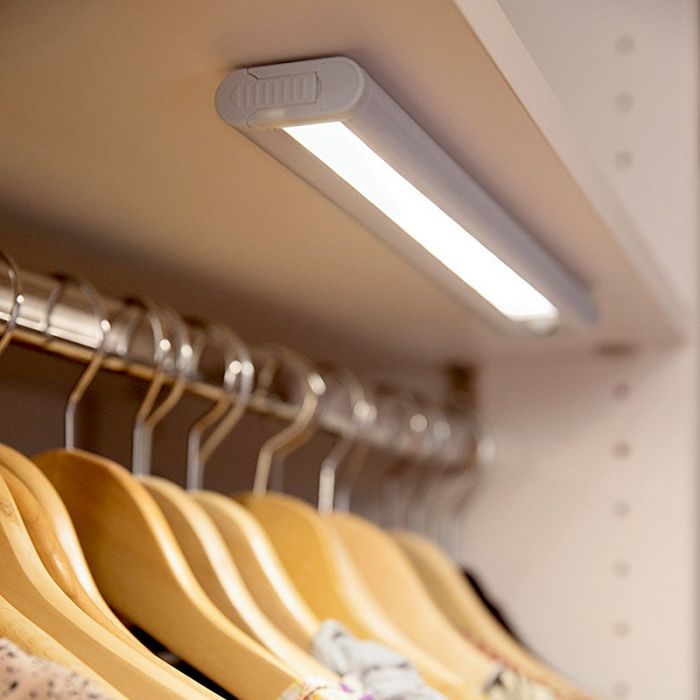 Displaying sensitive objects
For heat-sensitive objects the Robus LED Cabinet Light is a sound option for showing off delicate items. These LED fittings produce very little heat and no UV radiation making them a good choice if you want to prevent the deterioration of books and other delicate ornaments.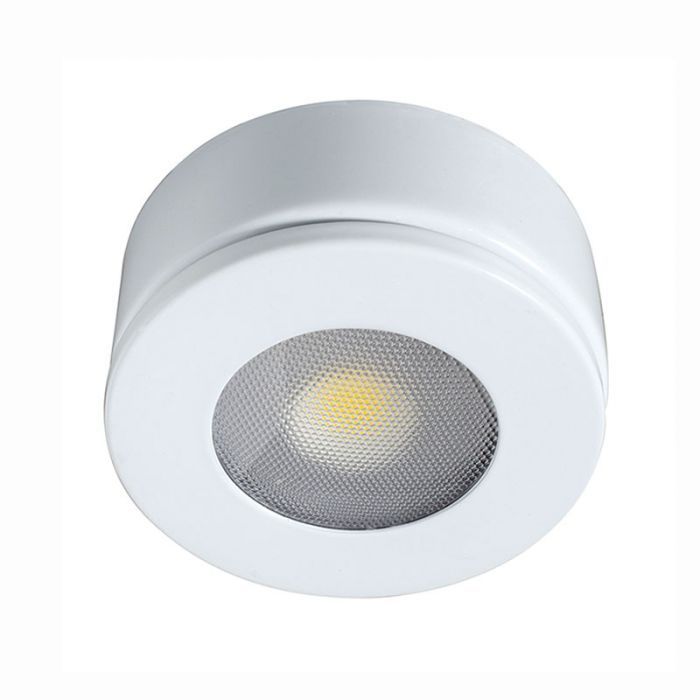 A low voltage option
An alternative under-cabinet choice is the contemporary Satin Chrome Low Voltage Linkable Triangle Light. Smart in appearance, you can run up to five of these low voltage lights from a single transformer, and with their bright white halogen output these discreet lights will perform admirably. They are not only cost efficient to run but also incredibly chic for kitchen style.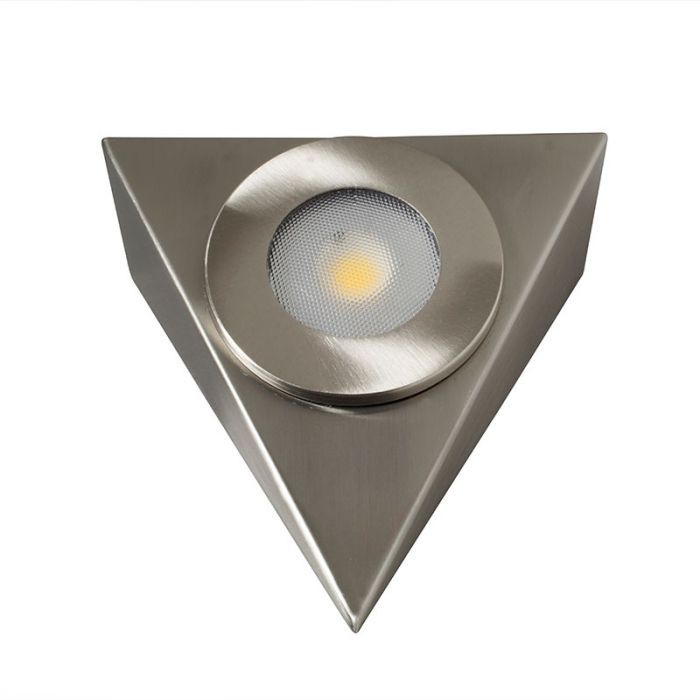 Happy to help
Having touched upon some of the points to consider when installing cabinet lights, remember that the Lighting Direct staff are always on hand to offer advice specifically tailored to your needs. Give us a call or order online today.
Take a look at our full range of Cabinet Lights.
Looking for more inspiration? Try our Lighting Ideas.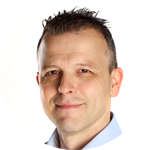 Andrew Evangelidis Head of Buying
Andrew is an experienced buying professional who takes an entrepreneurial approach to identify new lighting solutions and ensure Lyco have first-to-market ranges for our customers. Having previously worked for well known brands such as Wickes, Carphone Warehouse and Toys R Us, Andrew has now turned his hand to sourcing commercial lighting and ensure our customers receive top brand quality products at marketing leading prices. He manages a team of commercial and decorative buyers who travel the world finding new products that our customers don't even know they need yet.