Updated June 16, 2020
Dear Customer
As a Company our family extends across the globe to our Customers and Suppliers in many European and Asian countries and we know that many people have already been impacted.
Therefore, even as we start to come out of Lockdown, we are continuing to take the utmost care to protect our Teams, as well as our Customers and Suppliers. We have adapted our working environment and many of our Teams who can work from home are still doing so.
Our main warehouse remains open. However, we are taking the strongest safeguards to ensure hygiene and social distancing is continued to be observed amongst our warehouse team. As part of this we have split our teams into two whilst ensuring all members are always wearing gloves and masks and everyone have their own sanitiser.
Furthermore, due to the high demand being experienced in the home delivery network we are aware of possible delays to deliveries in some areas. We and our courier partners are doing all we can to get your order to you at the expected time, but please bear with us if there are any delays.
We remain available for you to place orders online 24/7 at lighting-direct.co.uk. We have also increased the level of support we are offering via our Live Chat service extending both into the evenings as well as at weekends. Please bear in mind that all our teams are working remotely so the speed of their response may vary depending on how busy they are helping other Customers.
We have experienced a surge in demand for our products. This has resulted in our Supply Chain team working tirelessly to replenish stocks as quickly as we can. We are continuing to update our website with the latest information available to us but if something you are looking for is not in stock please check with us when it's expected to be back in stock.
Of course, this is a fast-changing and developing situation which we are constantly reviewing hour-by-hour, day-by day. As and when we have any further news to pass on, we will do so as quickly as we can.
Finally, to further assist our Customers during this period of lockdown we have extended the period for you to return any items to 12 weeks.
We continue with passion to support our teams, our Customers and our Suppliers with the same vision and values that we have had in place since we commenced trading 25 years ago.
We send our support to any affected family and ask you to take the precautions you need to stay healthy.
Thank you for your continuous support and loyalty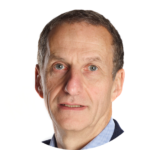 Charles Barnett Managing Director
Charles started Lyco in 1995 with just 4 enthusiastic employees and has grown it considerably over the past 25 years. Charles is also the Managing Director of Lighting Direct and newly acquired Online Lighting. He now has a team of 50 lighting experts working on growing Lyco Group to be the UK leader in lighting for both businesses and homes. Away from the office he is a keen cyclist and is proud to have cycled 1017 miles from Lands End to John O'Groats to raise money for a new residential centre for adults with multiple learning difficulties.