If you are looking for affordable lighting for your home, don't think that you have to compromise on either style or quality. Light fittings that work beautifully with your furnishings don't have to cost the earth.
Whether you are a first time buyer, redecorating your home on a budget or simply love a bargain, we will show you how affordable light fittings can enhance your décor.
Chic Economy

First Impressions Count
It's easy to spend hours thinking about your interior design but don't forget the importance of first impressions. The lighting at the entrance to your home needs to be functional but reflect your own personal style. The Coach Wall Up Lantern is an elegant fitting and when teamed with outdoor planters in terracotta or cobalt blue will create a stylish look that doesn't cost the earth.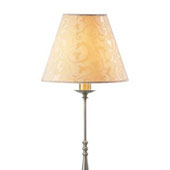 The Power Of The Lamp
Style and creative flair are the secret ingredients for pulling together a smart home interior; it's not all about the money. Textured rugs and scatter cushions in vibrant tones can add to the look. Don't forget about lamps when you are searching for affordable lighting as they create layering of light in a room. Take the classically designed Blenheim Floor Lamp – Antique Brass for example. It has understated style and will be perfect positioned next to a comfy armchair on seagrass or solid oak flooring.

A simple yet striking table lamp can also bring a new dimension to a tired room. Take a look at the Oporto Table Lamp – Polished Chrome which will complement both a neutral or more vibrant colour palette and can be placed next to plumped up sofas covered with bright throws.
Eye-Catching Pendants
Affordable lighting doesn't equal bland fittings. Being bold with your colour choice can result in something spectacular and can change a soulless interior into an inspiring space. Vivid colours can be striking as seen in the Soho Pendant – Red. This distinctive fitting in hot red will work with simple white walls or set against a black backdrop for dramatic effect.

For effortless style, why not choose a simple fitting such as the Sky Ceiling Pendant teamed with a decorative filament bulb for a strikingly simple design statement. Whichever room you are remodeling, be it the kitchen/diner or hallway, this contemporary ceiling light will be a smart addition.

Modern Living
Clean lines and a minimalist design can be effective when restyling your home décor. Choose carefully and you can create a contemporary look at an affordable price. The Riga Up & Down Wall Light delivers on modernity and will bring a fresh look to your interior.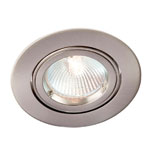 Heart Of The Home
Remember that the kitchen is central to everyday life and affordable lighting combined with functionality is what's needed for this space. An Aluminium Directional Downlight – Satin Chrome can be used in groups to illuminate your kitchen and can be directed to highlight work surfaces.
As you can see you don't have to spend a fortune to get beautiful lighting for your home. A small budget used wisely can lead to wonderful things.
For even more inspiration see our Lighting Ideas section.

Maxine Clarke Senior Buyer
Maxine has been our decorative buyer since 2015. With her experience in working for consumer-led brands, she is the perfect person to pick out the latest lighting trends for both your home and business. Maxine has an eye for the best up-and-coming lighting from the UK and around the world and works tirelessly to add new brands to our portfolio. One of her trends to watch in 2020 is connectable garden lighting; with summer garden parties more and more popular, being able to build and extend your own outdoor lighting with spotlights, festoons and string lights has never been easier – simply plug and play.