Edit Lighting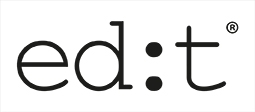 Our Edit lights are handpicked collections put together and designed by our own buying team. They are built for you and your home, in the latest seasonal styles and trends.
Each of our collections has its place in your home. If you're searching for on-trend industrial décor then explore our Foundry Collection with lights that appear forged from reclaimed metal, or take your time to find your inner peace with our calming scandi-chic lights in Mysa. We currently have 9 collections all with their own unique look, and we'll be adding more and more over time.
With a look for every home, in the latest styles, you will find your dream lighting update from our Edit Collections below.
Read more about Edit Lighting