Cole And Bright Lighting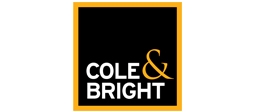 Cole & Bright is a leading UK solar lighting brand. Its wide range of stylish outdoor fittings will help you create an enchanting night-time garden. What's more, every fitting is free to run and can be easily installed almost anywhere, since no mains supply is needed. Attractively priced, Cole & Bright products use high quality LEDs to provide years of service. You'll find something from this brand for every style of home, whether contemporary, eclectic or traditional.
Read more about Cole And Bright Lighting There are no products matching the selection.